general_search_page-panel_pane_1 | views_panes
249 Publications
Showing 11-20 of 249 results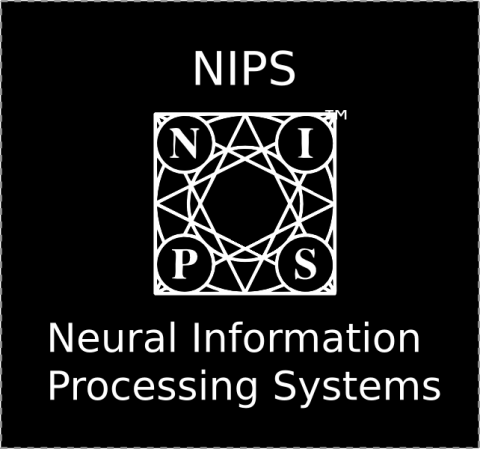 Metric learning seeks a transformation of the feature space that enhances prediction quality for a given task. In this work we provide PAC-style sample complexity rates for supervised metric learning. We give matching lower- and upper-bounds showing that sample complexity scales with the representation dimension when no assumptions are made about the underlying data distribution. In addition, by leveraging the structure of the data distribution, we provide rates fine-tuned to a specific notion of the intrinsic complexity of a given dataset, allowing us to relax the dependence on representation dimension. We show both theoretically and empirically that augmenting the metric learning optimization criterion with a simple norm-based regularization is important and can help adapt to a dataset's intrinsic complexity yielding better generalization, thus partly explaining the empirical success of similar regularizations reported in previous works.
View Publication Page
Mammalian cerebral cortex is accepted as being critical for voluntary motor control, but what functions depend on cortex is still unclear. Here we used rapid, reversible optogenetic inhibition to test the role of cortex during a head-fixed task in which mice reach, grab, and eat a food pellet. Sudden cortical inhibition blocked initiation or froze execution of this skilled prehension behavior, but left untrained forelimb movements unaffected. Unexpectedly, kinematically normal prehension occurred immediately after cortical inhibition even during rest periods lacking cue and pellet. This 'rebound' prehension was only evoked in trained and food-deprived animals, suggesting that a motivation-gated motor engram sufficient to evoke prehension is activated at inhibition's end. These results demonstrate the necessity and sufficiency of cortical activity for enacting a learned skill.
View Publication Page
Stimulus intensity is a fundamental perceptual feature in all sensory systems. In olfaction, perceived odor intensity depends on at least two variables: odor concentration; and duration of the odor exposure or adaptation. To examine how neural activity at early stages of the olfactory system represents features relevant to intensity perception, we studied the responses of mitral/tufted cells (MTCs) while manipulating odor concentration and exposure duration. Temporal profiles of MTC responses to odors changed both as a function of concentration and with adaptation. However, despite the complexity of these responses, adaptation and concentration dependencies behaved similarly. These similarities were visualized by principal component analysis of average population responses and were quantified by discriminant analysis in a trial-by-trial manner. The qualitative functional dependencies of neuronal responses paralleled psychophysics results in humans. We suggest that temporal patterns of MTC responses in the olfactory bulb contribute to an internal perceptual variable: odor intensity.
View Publication Page
Although associative learning has been localized to specific brain areas in many animals, identifying the underlying synaptic processes in vivo has been difficult. Here, we provide the first demonstration of long-term synaptic plasticity at the output site of the Drosophila mushroom body. Pairing an odor with activation of specific dopamine neurons induces both learning and odor-specific synaptic depression. The plasticity induction strictly depends on the temporal order of the two stimuli, replicating the logical requirement for associative learning. Furthermore, we reveal that dopamine action is confined to and distinct across different anatomical compartments of the mushroom body lobes. Finally, we find that overlap between sparse representations of different odors defines both stimulus specificity of the plasticity and generalizability of associative memories across odors. Thus, the plasticity we find here not only manifests important features of associative learning but also provides general insights into how a sparse sensory code is read out.
View Publication Page
Emotional processes are central to behavior, yet their deeply subjective nature has been a challenge for neuroscientific study as well as for psychiatric diagnosis. Here we explore the relationships between subjective feelings and their underlying brain circuits from a computational perspective. We apply recent insights from systems neuroscience-approaching subjective behavior as the result of mental computations instantiated in the brain-to the study of emotions. We develop the hypothesis that emotions are the product of neural computations whose motor role is to reallocate bodily resources mostly gated by smooth muscles. This "emotor" control system is analagous to the more familiar motor control computations that coordinate skeletal muscle movements. To illustrate this framework, we review recent research on "confidence." Although familiar as a feeling, confidence is also an objective statistical quantity: an estimate of the probability that a hypothesis is correct. This model-based approach helped reveal the neural basis of decision confidence in mammals and provides a bridge to the subjective feeling of confidence in humans. These results have important implications for psychiatry, since disorders of confidence computations appear to contribute to a number of psychopathologies. More broadly, this computational approach to emotions resonates with the emerging view that psychiatric nosology may be best parameterized in terms of disorders of the cognitive computations underlying complex behavior.
View Publication Page
Understanding how individual neurons integrate the thousands of synaptic inputs they receive is critical to understanding how the brain works. Modeling studies in silico and experimental work in vitro, dating back more than half a century, have revealed that neurons can perform a variety of different passive and active forms of synaptic integration on their inputs. But how are synaptic inputs integrated in the intact brain? With the development of new techniques, this question has recently received substantial attention, with new findings suggesting that many of the forms of synaptic integration observed in vitro also occur in vivo, including in awake animals. Here we review six decades of progress, which collectively highlights the complex ways that single neurons integrate their inputs, emphasizing the critical role of dendrites in information processing in the brain.
View Publication Page
Taste is responsible for evaluating the nutritious content of food, guiding essential appetitive behaviours, preventing the ingestion of toxic substances, and helping to ensure the maintenance of a healthy diet. Sweet and bitter are two of the most salient sensory percepts for humans and other animals; sweet taste allows the identification of energy-rich nutrients whereas bitter warns against the intake of potentially noxious chemicals. In mammals, information from taste receptor cells in the tongue is transmitted through multiple neural stations to the primary gustatory cortex in the brain. Recent imaging studies have shown that sweet and bitter are represented in the primary gustatory cortex by neurons organized in a spatial map, with each taste quality encoded by distinct cortical fields. Here we demonstrate that by manipulating the brain fields representing sweet and bitter taste we directly control an animal's internal representation, sensory perception, and behavioural actions. These results substantiate the segregation of taste qualities in the cortex, expose the innate nature of appetitive and aversive taste responses, and illustrate the ability of gustatory cortex to recapitulate complex behaviours in the absence of sensory input.
View Publication Page
The Neurodata Without Borders (NWB) initiative promotes data standardization in neuroscience to increase research reproducibility and opportunities. In the first NWB pilot project, neurophysiologists and software developers produced a common data format for recordings and metadata of cellular electrophysiology and optical imaging experiments. The format specification, application programming interfaces, and sample datasets have been released.
View Publication Page
Dopamine signals reward in animal brains. A single presentation of a sugar reward to Drosophila activates distinct subsets of dopamine neurons that independently induce short- and long-term olfactory memories (STM and LTM, respectively). In this study, we show that a recurrent reward circuit underlies the formation and consolidation of LTM. This feedback circuit is composed of a single class of reward-signaling dopamine neurons (PAM-α1) projecting to a restricted region of the mushroom body (MB), and a specific MB output cell type, MBON-α1, whose dendrites arborize that same MB compartment. Both MBON-α1 and PAM-α1 neurons are required during the acquisition and consolidation of appetitive LTM. MBON-α1 additionally mediates the retrieval of LTM, which is dependent on the dopamine receptor signaling in the MB α/β neurons. Our results suggest that a reward signal transforms a nascent memory trace into a stable LTM using a feedback circuit at the cost of memory specificity.
View Publication Page
UNLABELLED: Sensorimotor delays decouple behaviors from the events that drive them. The brain compensates for these delays with predictive mechanisms, but the efficacy and timescale over which these mechanisms operate remain poorly understood. Here, we assess how prediction is used to compensate for prey movement that occurs during visuomotor processing. We obtained high-speed video records of freely moving, tongue-projecting salamanders catching walking prey, emulating natural foraging conditions. We found that tongue projections were preceded by a rapid head turn lasting ∼130 ms. This motor lag, combined with the ∼100 ms phototransduction delay at photopic light levels, gave a ∼230 ms visuomotor response delay during which prey typically moved approximately one body length. Tongue projections, however, did not significantly lag prey position but were highly accurate instead. Angular errors in tongue projection accuracy were consistent with a linear extrapolation model that predicted prey position at the time of tongue contact using the average prey motion during a ∼175 ms period one visual latency before the head movement. The model explained successful strikes where the tongue hit the fly, and unsuccessful strikes where the fly turned and the tongue hit a phantom location consistent with the fly's earlier trajectory. The model parameters, obtained from the data, agree with the temporal integration and latency of retinal responses proposed to contribute to motion extrapolation. These results show that the salamander predicts future prey position and that prediction significantly improves prey capture success over a broad range of prey speeds and light levels.
SIGNIFICANCE STATEMENT: Neural processing delays cause actions to lag behind the events that elicit them. To cope with these delays, the brain predicts what will happen in the future. While neural circuits in the retina and beyond have been suggested to participate in such predictions, few behaviors have been explored sufficiently to constrain circuit function. Here we show that salamanders aim their tongues by using extrapolation to estimate future prey position, thereby compensating for internal delays from both visual and motor processing. Predictions made just before a prey turn resulted in the tongue being projected to a position consistent with the prey's pre-turn trajectory. These results define the computations and operating regimen for neural circuits that predict target motion.
View Publication Page