node_title | node_title
node_body | node_body
HHMI's Janelia Research Campus in Ashburn, Virginia, cracks open scientific fields by breaking through technical and intellectual barriers.
Our integrated teams of lab scientists and tool-builders pursue a small number of scientific questions with potential for transformative impact. To drive science forward, we share our methods, results, and tools with the scientific community.
Our model
Our research model includes core features shared by innovative research institutions:
Small research groups led by lab heads who themselves actively conduct research
An emphasis on early scientific independence
An environment that fosters collaboration between groups, particularly tool-builders and tool-users
Highly capable teams to run collaborative projects and provide scientific support
An explicit goal to make progress in a small number of high-impact, challenging research areas
Support teams
Our support teams partner with individual research labs to provide made-to-order tools, software, and access to state-of-the-art equipment and facilities. This expert staff solves day-to-day technological challenges so that our labs can remain small and agile.
Learn more about Support Teams »
Project teams
Project teams tackle problems or build tools that are unattainable by individual scientists or labs. These synergistic teams are purposefully flexible and responsive, and thus able to move quickly to meet new research needs and opportunities across multiple labs.
janelia7_blocks-janelia7_block_right_hand_rail | block
We are no longer accepting pre-proposals. The deadline for submission was June 3, 2019.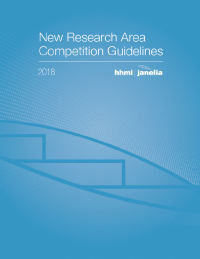 Download PDF (updated 3/29/2019)
Download FAQs (updated 3/29/2019)