Main Menu (Mobile)- Block
people_blocks-people_blocks_name_and_labs | block
people_blocks-people_blocks_action_picture | block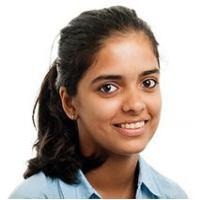 people_blocks-people_blocks_bio_summary | block
node:field_people_current_research | entity_field
Amrita Singh is a postdoctoral associate in Carsen Stringer's lab at Janelia Research Campus. Her research is focused on the relationship between neural activity and transcriptomic type.
During her PhD, she developed methods for in vivo voltage imaging to measure neural activity in behaving animals. She used voltage imaging in combination with multiplexed fluorescence in situ hybridization (mFISH) to measure the activity of transcriptomically defined neurons in mouse motor cortex.
More generally, she is interested in discovering organizational principles of circuit connectivity which give rise to neuronal dynamics, which in turn produce complex behavior and internal states. She is interested in building computational models of circuits that are constrained by activity measurements made in behaving animals.
Amrita received her bachelor's degree in biology and bio-engineering from the Indian Institute of Technology, Kanpur. She obtained her PhD in neuroscience at Johns Hopkins University and Janelia Research Campus, advised by Karel Svoboda.
janelia7_blocks-janelia7_featured_blocks | block