people_blocks-people_blocks_name_and_labs | block
people_blocks-people_blocks_action_picture | block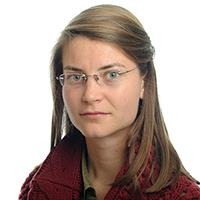 people_blocks-people_blocks_bio_summary | block
node:field_people_current_research | entity_field
As long as I remember, I have enjoyed observing animals and wondering what drives their different behaviors. The realization that detailed observations and quantitative analysis can reveal surprising solutions animals find to solve the problems that they encounter is what eventually drew me into animal behavior research. Today I work as a postdoctoral associate in Vivek Jayaraman's lab at HHMI Janelia Research Campus studying neural mechanisms underlying navigation.
Currently I'm working on three different projects. First, I'm combining a virtual reality system that I developed during my PhD (see below) with two-photon calcium imaging to investigate the fly's head direction system during navigation in dynamic and cluttered two-dimensional visual environments. In a second navigation project, I am collaborating with Carlos Ribeiro's lab (Champalimaud) and Ann Hermundstad (Janelia), to investigate the behavioral strategies and neural mechanisms underlying foraging in flies. In a third, also highly collaborative project, I've been analyzing the central complex connectivity using the recently published fruit fly connectome.
people_blocks-people_blocks_biography | block
Biography
Originally from Germany, I first studied biomedicine at the University of Würzburg, before transitioning to a masters in Computational Biology and Bioinformatics at the ETH/University Zurich. For my PhD I worked with Berthold Hedwig at the University of Cambridge and Vivek Jayaraman at HHMI Janelia as part of a joint graduate program.
node:field_education | entity_field
Education
PhD (2012-2018), Neurobiology and animal behavior, University of Cambridge / HHMI Janelia Research Campus
Master of Science (2009-2012), Computational Biology and Bioinformatics, ETH Zürich Switzerland
Bachelor of Science (2006-2009), Biomedicine, Julius Maximilians Universität Würzburg
janelia7_blocks-janelia7_featured_blocks | block