filters_region_cap | custom
facetapi-Q2b17qCsTdECvJIqZJgYMaGsr8vANl1n | block
facetapi-PV5lg7xuz68EAY8eakJzrcmwtdGEnxR0 | block
general_search_page-panel_pane_1 | views_panes
2 Janelia Publications
Showing 1-2 of 2 results
To investigate the fundamental question of how nervous systems encode, organize, and sequence behaviors, Kato et al. imaged neural activity with cellular resolution across the brain of the worm Caenorhabditis elegans. Locomotion behavior seems to be continuously represented by cyclical patterns of distributed neural activity that are present even in immobilized animals.
View Publication Page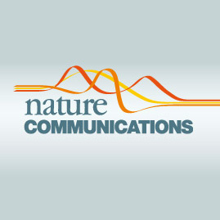 Understanding how the brain works in tight concert with the rest of the central nervous system (CNS) hinges upon knowledge of coordinated activity patterns across the whole CNS. We present a method for measuring activity in an entire, non-transparent CNS with high spatiotemporal resolution. We combine a light-sheet microscope capable of simultaneous multi-view imaging at volumetric speeds 25-fold faster than the state-of-the-art, a whole-CNS imaging assay for the isolated Drosophila larval CNS and a computational framework for analysing multi-view, whole-CNS calcium imaging data. We image both brain and ventral nerve cord, covering the entire CNS at 2 or 5 Hz with two- or one-photon excitation, respectively. By mapping network activity during fictive behaviours and quantitatively comparing high-resolution whole-CNS activity maps across individuals, we predict functional connections between CNS regions and reveal neurons in the brain that identify type and temporal state of motor programs executed in the ventral nerve cord.
View Publication Page