node_title | node_title
node_body | node_body
​Janelia hosts an extensive conference program with attendees including many leading scientists from the worldwide academic community. Graduate students have the opportunity to meet with these scientists in an informal setting over meals or even present their research in poster sessions at these small highly specialized meetings. Janelia also hosts a variety of seminars given by both external speakers and resident scientists, thereby fostering exposure to cutting-edge research in a range of disciplines.
When not in the lab, Janelia graduate students also have the opportunity to participate in a variety of activities, including book clubs, discussion groups, courses, and organized outings to DC and Virginia.
This past year, graduate and Janelia activities have included:
The Annual Graduate Symposium held at various locations
Kandel Book Club
Lunchtime Graduate Presentation Club
Social outings including laser tag, painting night, and hiking
Courses on experimental design and the "reproducibility crisis," Python programming, NEURON software, Fundamentals of Light Microscopy, Intro to Drosophila genetics, and Intro to Matlab
Journal clubs and Interest Groups for Drosophila, Systems Neuroscience, Evolution, Neurotheory and Engineering, and the Women's Coding Circle
janelia7_blocks-janelia7_tertiary_menu | block
janelia7_blocks-janelia7_block_right_hand_rail | block
The 2021 Janelia Graduate Research Fellowship application will open​ in Fall 2020.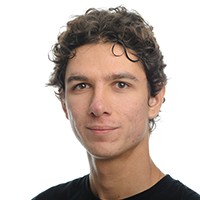 "Janelia is close to the city, which gives you opportunities to go to museums, theaters and so forth, but it's also isolated just enough that you can focus on your science without external distractions."

–Mikhail Proskurin, Graduate Scholar