node_title | node_title
Graduate Research Fellowships
node:field_slogan | entity_field
This program allows exceptional students from the United States and abroad to spend time at Janelia working on all or part of their thesis research.
node_body | node_body
The Janelia Graduate Research Fellowship is a fully-funded, collaborative PhD program for independent, committed graduate students enrolled in a doctoral program in the United States or abroad. Required course work at the student's home university must be completed before joining Janelia. Degrees are granted by the home university.
Graduate students conduct research in the following fields:
Behavioral & Systems Neuroscience
Cellular & Molecular Neuroscience
Evolution & Genetics
Instrumentation & Computational Tool Development
Neuronal Cell Biology
Optical Physics & Imaging
Structural Biology & Biochemistry
Theory & Computational Neuroscience
Students will conduct research at Janelia for a minimum of one year and a maximum of 3 years and will work with one or more research mentor at Janelia who will provide scientific and career guidance.
Janelia's laboratories are intentionally small, giving graduate students individualized attention from a variety of senior scientists. Each visiting student will be paired with a research mentor.
janelia7_blocks-janelia7_tertiary_menu | block
janelia7_blocks-janelia7_block_right_hand_rail | block
Applications are now being accepted for the Janelia Graduate Research Fellowship. All applications must be submitted by July 18, 2017.

Apply Now
Michael-John Dolan, Graduate Research Fellow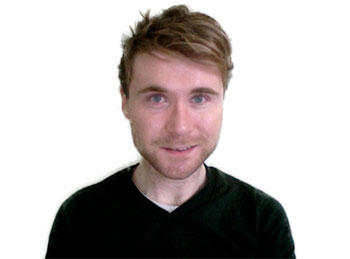 "The resources and expertise at Janelia allowed me to hugely expand the ambition and scope of my doctoral research."