node:body | entity_field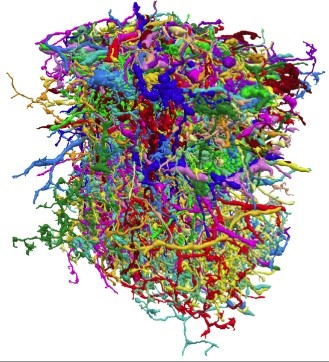 Some optical illusions look like they're in motion even though the picture is static. A new map of the fly brain also suggests motion—or at least how the fly sees movement. The new research, published in the August 8 issue of Nature, takes advantage of a high-throughput approach that speeds the charting of neuronal connections involved in motion detection.
During the five-year project, scientists pinpointed 8,637 connections between 379 neurons in this region of the fly brain.
Researchers developed several technological advances to speed the process of mapping, including use of a computer to identify neurons automatically.
Read the full article on HHMI.org.
addtoany-addtoany_button | block