node_title | node_title
Advanced Imaging Center (AIC)
node:field_slogan | entity_field
The Advanced Imaging Center gives scientists access to Janelia's cutting-edge microscopes, at no cost.
node_body | node_body
janelia7_blocks-janelia7_block_right_hand_rail | block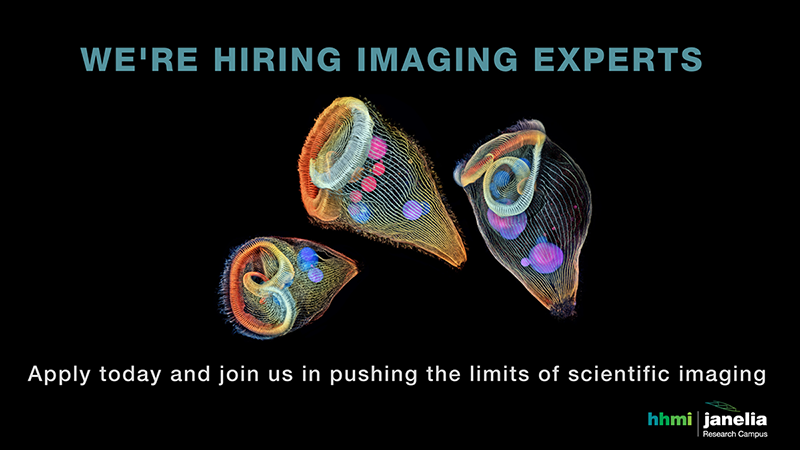 We have an open call for imaging experts who are excited and driven by the central role of imaging in Janelia's research and have not found other posted Janelia positions that clearly match their background and desired career direction.
Learn more about scientific imaging careers available at Janelia.