Main Menu (Mobile)- Block
node:field_image_thumbnail | entity_field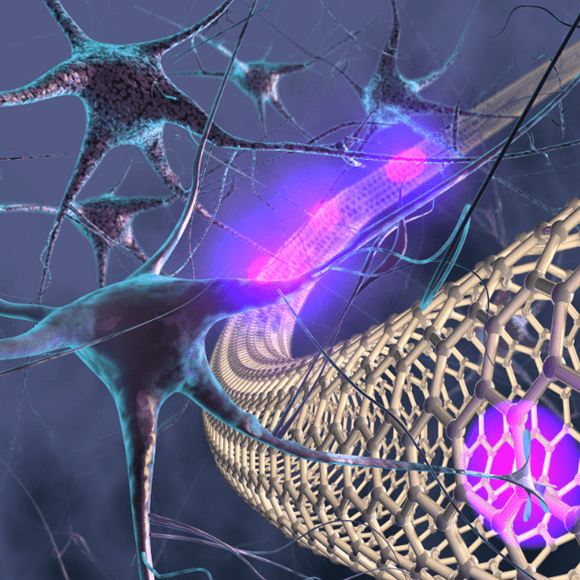 custom_misc-custom_misc_featured_summary | block
Beyene Lab /
We work at the intersection of materials chemistry and neuroscience to develop and apply nanoscale optical probes to study neurotransmission. Our goal is to expand the neuroscientist's optical tool kit to sense chemical signaling molecules and to image in the underutilized near-infrared optical window.
janelia7_blocks-janelia7_secondary_menu | block
custom_misc-custom_misc_lab_updates | block
node:field_content_summary | entity_field
Inspired by the advances driven by calcium indicators and voltage sensors, our work seeks to develop new optical probes for chemical signaling molecules, including neurotransmitters, neuromodulators, and neurohormones to facilitate new discoveries in neurobiology.
node:body | entity_field
We plan to drive this effort by leveraging tools of materials chemistry to create opportunities for imaging and sensing in the short-wave infrared (SWIR) part of the spectrum (up to 1,400 nm). Although SWIR is not often explored within the context of biology, SWIR exhibits remarkable tissue penetration and has limited spectral overlap with existing neuroscience probes, offering an exciting prospect for multiplex uses with existing toolsets with minimal cross talk. Our lab will focus on developing reagents for sensing neuromodulators, including biogenic amines and neuropeptides, for applications in in vitro cell cultures, acute ex vivo preparations, and in vivo.
Opportunities
We have opportunities for postdoctoral scholars and graduate and postbaccalaureate students. We're looking for candidates from diverse backgrounds including neuroscience, chemistry/chemical biology, and the physical sciences, with creativity and passion for toolmaking and the independence to work in a small group.
janelia7_blocks-janelia7_block_right_hand_rail | block