node_title | node_title
node_body | node_body
We encourage applications from scientists at all career stages, from those just finishing their graduate degrees to senior, established scientists. Our workforce consists of scientists from all over the world. We also have career opportunities on our project teams, scientific computing staff, instrument design and fabrication team, and other research positions outside of the competition system. Those research positions are posted on a rolling basis.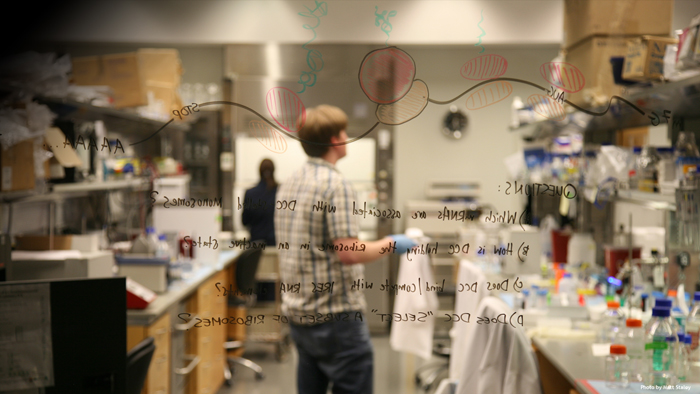 Lab Positions
We invite applications from biochemists, biologists, chemists, computer scientists, engineers, mathematicians, neurobiologists, and physicists who are passionate in their pursuit of important problems in basic scientific and technical research. All laboratories are internally funded without extramural grants, and scientists at Janelia have no formal teaching duties and minimal administrative responsibilities. Competitions for these positions are open in the fall and spring.
Janelia group leaders are independent scientists who direct a small team of researchers. Group leaders are at all career stages, ranging from those who have just completed their PhD to more senior scientists, similar to HHMI investigators. Early career scientists interested in establishing an independent research program at Janelia are encouraged to apply for a Group Leader position. Postdoctoral experience is not required. Senior Group leaders must have a minimum of 7 years of experience running a research laboratory or equivalent.
Mechanistic Cognitive Neuroscience
No open positions at this time.
No open positions at this time.
We are accepting applications for Senior Group Leaders in Molecular Tools & Imaging and Computation & Theory. To learn more about the application materials and apply, go to our application portal.
If you have questions about the application process, contact Zarixia Zavala-Ruiz, Director of Scientific Programs.
Postdoctoral associates work in the laboratories of Janelia lab heads. Appointments are made for a one-year period and may extend for a total of five years. Recruitment for postdoctoral associates is ongoing. Please send correspondence to individual group leaders to get more information about potential postdoctoral positions in their labs or apply for a postdoctoral associate position found in our jobs listing.
High School
Janelia provides internship opportunities for a small number of high school students in coordination with Loudoun County Public Schools (LCPS). The program offers LCPS high school students the opportunity to spend eight weeks at Janelia during the summer. Students apply to the program through LCPS; students can get information from their science teachers.
Undergraduate
Undergraduate students can apply to the Janelia Undergraduate Scholars Program, a 10-week summer program aimed at well-prepared, independent, committed students with significant research experience.
Other Internships
Additional internship positions are posted on our career site as opportunities arise.
Janelia also offers other outstanding scientific positions. We have opportunities for research specialists, computational scientists, engineers, members of our support teams, and more.
Operations Team
The members of Janelia's administration, facilities, and information technology teams are an indispensable part of our scientific community.
janelia7_blocks-janelia7_block_right_hand_rail | block