node_title | node_title
node:field_slogan | entity_field
Janelia postdocs work with top-notch scientists and have access to unparalleled scientific and technical facilities.
node_body | node_body
All labs at Janelia are internally funded at a level that allows scientists to pursue ambitious research programs. As a result, Janelia postdocs are free of grant writing and administrative responsibilities, which allows them to devote their energy and creativity to challenging, high-impact research.
Janelia offers a variety of opportunities for young scientists to further their scientific training and professional development including assistance with CVs, guidance on fellowship, grant, and faculty position applications, and courses on science writing, presentation skills, and career planning.
After completing their training, Janelia postdocs are often highly successful. Approximately 41 percent of them have gone on to obtain faculty positions, compared to a national average of about 10 percent. Former Janelia postdocs have also accepted positions in industry, government, and publishing.
Like all Janelia employees, postdocs at Janelia have access to campus amenities, including childcare, housing, and a shuttle bus service to the D.C. metro area.
Apply for a Postdoctoral Associate Position
Postdoctoral associates work in the laboratories of Janelia lab heads. Appointments are made for a one-year period and may extend to a total of five years. Recruitment for postdoctoral associates is ongoing. Contact individual group leaders to get more information about potential postdoctoral positions in their labs or apply now for a postdoctoral associate position found in our jobs listings.
Janelia Association of Research Scientists (JARS)
JARS is a self-organized, HHMI-funded society dedicated to the professional development, continued education, and community wellness of postdocs, graduate students, and research scientists at Janelia.
Grants and Fellowships
Our internal funding model eliminates the need for postdocs (as with all Janelia scientists) to seek additional funding, and postdoctoral associates may not receive funds, such as fellowships, from sources outside HHMI. However, there are a few exceptions:
Janelia Teaching Fellowship
The Janelia Teaching Fellowship supports Janelia early career scientists who want to gain teaching experience in order to pursue careers in academia. Janelia scientists who have been invited to teach a U.S. or international course can apply for the fellowship. The fellowship covers travel expenses and honoraria up to $3,000 per scientist in a fiscal year. Janelia postdocs have recently used these fellowships to teach courses in South Africa and at summer courses at the Marine Biological Laboratory and Cold Spring Harbor Laboratory.
Other Fellowships
Postdoctoral researchers at Janelia may apply for and receive fellowships on an unfunded basis from the Damon Runyon Cancer Research Foundation, the Helen Hay Whitney Foundation, the Jane Coffin Childs Memorial Fund for Medical Research, the Burroughs Wellcome Fund, and the Life Sciences Research Foundation. Several Janelia postdocs have been awarded these prestigious fellowships, which provide recognition of accomplishments and valuable networking opportunities.
janelia7_blocks-janelia7_block_right_hand_rail | block
Postdoctoral associates drive much of the research at Janelia, collaborating with group leaders and other postdocs to make high-impact discoveries. Watch our postdocs in action and learn more about their projects here.
JARS regularly organizes seminars, retreats, and social events that are designed to fulfill needs of early career scientists at Janelia.
Claire McKellar, Research Specialist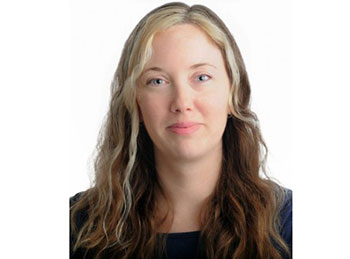 "The Janelia Teaching Fellowship has allowed me to share the techniques developed in our lab at Janelia with scientists from all over the world, by funding me to run a lab unit in the Cold Spring Harbor Drosophila Neurobiology course. The fellowship has helped me demonstrate my commitment to teaching and mentoring, and to freely sharing scientific knowledge."