node_title | node_title
node:field_slogan | entity_field
Janelia postdocs work with top-notch scientists and have access to unparalleled scientific and technical facilities.
node_body | node_body
All labs at Janelia are internally funded at a level that allows scientists to pursue ambitious research programs. As a result, Janelia postdocs are free of grant writing and administrative responsibilities, which allows them to devote their energy and creativity to challenging, high-impact research.
Janelia offers a variety of opportunities for young scientists to further their scientific training and professional development including assistance with CVs, guidance on fellowship, grant, and faculty position applications, as well as several structured programs, including the following:
Grant writing: Intensive hands-on workshop on Aims Page writing with extensive feedback from a professional grants editor.

Annual Poster Palooza: A workshop on poster design, followed by personalized poster coaching by an expert consultant, and culminating with a poster feedback session with fellow Janelians.

Junior Scientist Seminar Series: Janelia postdocs sign up for an opportunity to give a presentation with written feedback from a diverse audience followed by a detailed debriefing from a group of peers and Janelia Group Leaders.

ChIRP (Chalk Talk your Independent Research Program): Individually tailored 6-week programs providing extensive coaching on the process of preparing and presenting an independent research program using the chalk-talk format. The program also provides an opportunity for junior postdocs to attend and experience chalk-talk feedback sessions.

Careers Beyond the Bench Speaker Series: Ph.D. trained scientists who have moved into careers ranging from venture capital to journal editing to policy visit Janelia to discuss their career paths and provide valuable networking opportunities.

Association for Women in Science Lunches: Our award winning AWIS affiliate group hosts frequent lunch meetings with successful women in science.

Practical Workshops: Invited speakers provide training in topics ranging from negotiating to establishing an internet presence to presentation tips for nonnative English speakers.

Scientists Teaching Scientists: An online course that covers topics including active learning, teaching and assessment techniques, as well as preparation of a Teaching Philosophy statement for faculty position applications.

Teaching Opportunities: Postdocs who successfully complete the Scientists Teaching Scientists course have created courses for Janelians, including an Introduction to Neuroscience course.

Mentoring opportunities: Janelia postdocs often mentor local summer high-school interns and summer undergraduate researchers.
After completing their training, Janelia postdocs go on to a wide range of rewarding careers. Approximately 40 percent of them have gone on to faculty or group leader positions, compared to a national average of about 10 percent. Former Janelia postdocs have also accepted positions in industry, government, finance, regulation, law, and publishing.
Like all Janelia employees, postdocs at Janelia have access to campus amenities, including childcare, housing, and a shuttle bus service to the D.C. metro area.
---
Apply for a Postdoctoral Associate Position
Postdoctoral associates work in the laboratories of Janelia lab heads. Appointments are made for a one-year period and may extend to a total of five years. Recruitment for postdoctoral associates is ongoing. Contact individual group leaders to get more information about potential postdoctoral positions in their labs or apply now for a postdoctoral associate position found in our jobs listings.
Janelia Association of Research Scientists (JARS)
JARS is a self-organized, HHMI-funded society dedicated to the professional development, continued education, and community wellness of postdocs, graduate students, and research scientists at Janelia.
Grants and Fellowships
Our internal funding model eliminates the need for postdocs (as with all Janelia scientists) to seek additional funding, and postdoctoral associates may not receive funds, such as fellowships, from sources outside HHMI. However, there are a few exceptions:
Janelia Teaching Fellowship
The Janelia Teaching Fellowship supports Janelia early career scientists who want to gain teaching experience in order to pursue careers in academia. Janelia scientists who have been invited to teach a U.S. or international course can apply for the fellowship. The fellowship covers travel expenses and honoraria up to $3,000 per scientist in a fiscal year. Janelia postdocs have recently used these fellowships to teach courses in South Africa and at summer courses at the Marine Biological Laboratory and Cold Spring Harbor Laboratory.
Other Fellowships
Postdoctoral researchers at Janelia may apply for and receive fellowships on an unfunded basis from the Damon Runyon Cancer Research Foundation, the Helen Hay Whitney Foundation, the Jane Coffin Childs Memorial Fund for Medical Research, the Burroughs Wellcome Fund, and the Life Sciences Research Foundation. Several Janelia postdocs have been awarded these prestigious fellowships, which provide recognition of accomplishments and valuable networking opportunities.
janelia7_blocks-janelia7_block_right_hand_rail | block
Postdoctoral associates drive much of the research at Janelia, collaborating with group leaders and other postdocs to make high-impact discoveries. Watch our postdocs in action and learn more about their projects here.
JARS regularly organizes seminars, retreats, and social events that are designed to fulfill needs of early career scientists at Janelia.
Mark Cembrowski, Research Scientist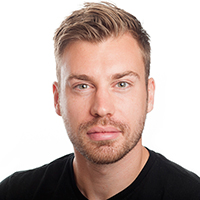 1. Tell us about yourself
My interests lie in generating and validating conceptual models of nervous system computation. As a graduate student, I used a hybrid of modeling and experiments to clarify computations in the retina, ultimately leading to a PhD in Applied Mathematics. Currently as a Research Scientist at Janelia, I combine big data analysis with multiscale experimental neuroscience to clarify neural cell types involved in memory and cognition. Outside of science, I am an avid athlete -- I am a former boxer and kickboxer, and currently teach yoga and handstands.
2. What brought you to Janelia?
Many aspects of Janelia are geared towards expediting research and discovery, which brought me to Janelia. For example, there is an outstanding set of core facilities that support animal research, microscopy, molecular biology, and histology -- all critical elements of my research. Additionally, not needing to seek out and obtain external funding is a spectacular boon, allowing my time to be wholly devoted to research.
3. What research projects are you working on?
Broadly, I'm interested in understanding the organization and function of the hippocampus, a brain structure critical for spatial navigation and memory. To investigate this brain region, I use a variety of different techniques that span the spatial scales of the brain: molecules, cells, circuits, and behavior. This multifaceted approach allows me rigorously understand how different features of the nervous system complement each other to ultimately give rise to behavior and congition.
4. What advice do you have for someone interested in doing research at Janelia?
Janelia is a one-of-a-kind place, and will certainly broaden your scientific scope and research interests. For me, it has helped to cultivate a "birds-eye view" of the many the nervous system can be investigated and understood. I would encourage anyone considering coming to Janelia to be amenable to this broad view, and to cultivate technical expertise and collaborations that will facilitate this research.