node_title | node_title
node:field_slogan | entity_field
Don't just study great science. Live it. Take advantage of an exceptional opportunity to experience the benefits of working in the world-class research environment of Janelia as well as at one of our outstanding partner institutions.
node_body | node_body
The Janelia Joint Graduate Program is a fully-funded, collaborative PhD program for independent, committed graduate scholars in partnership with The Johns Hopkins University.
Graduate scholars in the program spend their first year at the partner university and then reside at Janelia for the remaining years of the program to conduct their thesis research. Degrees are granted by the partner university. Scholars have two supervisors, one at Janelia and the other at the partner university.
Graduate scholars conduct research in the following fields:
Behavioral & Systems Neuroscience
Cellular & Molecular Neuroscience
Evolution & Genetics
Instrumentation & Computational Tool Development
Neuronal Cell Biology
Optical Physics & Imaging
Structural Biology & Biochemistry
Theory & Computational Neuroscience
The program is intentionally small, which allows us to meet each scholar's individual needs. Graduate scholars benefit from considerable personal attention in the laboratory to support their training and professional development.
janelia7_blocks-janelia7_tertiary_menu | block
janelia7_blocks-janelia7_block_right_hand_rail | block
We are currently not accepting applications. The application system will reopen in fall 2017.
Featured Student: Mai Morimoto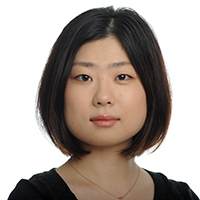 1. Tell us about yourself
My formative years were during high school, where my favorite subjects were biology, art, and philosophy. So naturally, I became interested in the brain and decided that I would study neuroscience when I was about 16. I have not looked back since then. Before coming to Janelia, I studied a variety of brains including that of honeybee, fish and mice.

2. What brought you to Janelia?
I wanted to learn the technical skills and ways of thinking associated with the "circuit-busting" approach. I knew that Janelia was one of the best places to do that. I was also interested in studying neuroscience in a multidisciplinary institute setting, where people from different scientific backgrounds gather and collaborate.

3. What research projects are you working on?
I am looking at the "higher order" visual processing step in Drosophila where retinotopy becomes vague and feature selectivity emerges. I am investigating how visual information is transformed at this level of processing, using in vivo two-photon calcium imaging.

4. What advice do you have for someone interested in doing research at Janelia?
You will need enough prior research experience so that you feel comfortable operating independently in the lab. Finding a mentor that fits you is also important. At a personal level, it would be great if you were mentally mature and self-sufficient. That said, you can always ask for help from people in the lab, other students in the program, or the program managers.