Main Menu (Mobile)- Block
node:field_image_thumbnail | entity_field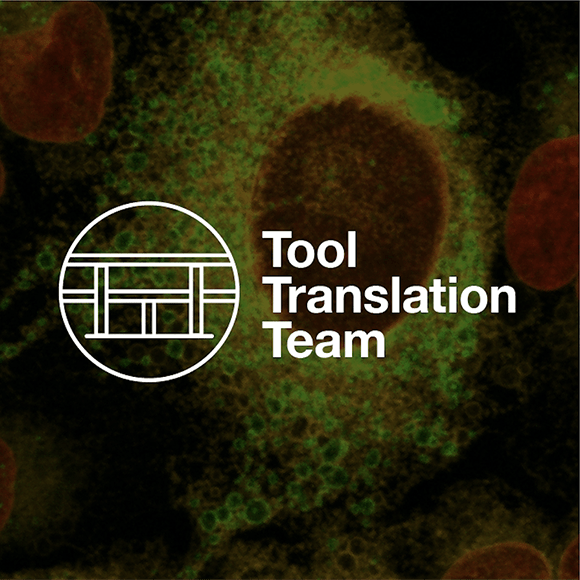 custom_misc-custom_misc_featured_summary | block
Tool Translation Team (T3) /
The Tool Translation Team (T3) mission is to promote the development of novel molecular tools and escort their application to biological questions. T3 serves to bridge the technical gaps between molecular tool builders and their users.
janelia7_blocks-janelia7_secondary_menu | block
More in this Project Team Landing Page
custom_misc-custom_misc_lab_updates | block
node:body | entity_field
One of Janelia's most impactful contributions to science has been the development of new molecular and imaging tools.
The unique support structure and cooperative culture at Janelia are part of this success. However, even with those advantages, tool builders often have difficulty in disseminating their wares, particularly when those tools are not vetted to a specific area of biologic inquiry. Tool builders and their users frequently lack the expertise and bandwidth for such experiments.
The mission of the Tool Translation Team is to collaborate with tool builders and users to validate, optimize, implement, and distribute novel molecular research tools developed at Janelia.
In that process, T3 builds proficiency with a variety of reagents used for imaging and biologic effects. The Tool Translation Team also offers this expertise to researchers in their strategic planning and practical trouble shooting.
Operating principles
T3 manages a portfolio of short and long-term projects which are targeted toward the application of novel molecular tools. We welcome new projects proposals from any Janelia laboratory. Proposals will be reviewed and considered based on;
Current Team expertise
Current T3 workload
Collaborator "buy-in"
Time and expense of proposed project
Risk/benefit assessment
T3 will work to either validate, optimize, or implement a molecular tool depending on its state of development. Often times, T3 will collaborate with other tool users in this process. Prior to initiation, each project is framed with a well-defined scope and goal(s) which are outlined by the participants. T3 is guided by the Head of Molecular Tools and Imaging and advised quarterly by a panel of Janelia Group Leaders.