Main Menu (Mobile)- Block
node:field_image_thumbnail | entity_field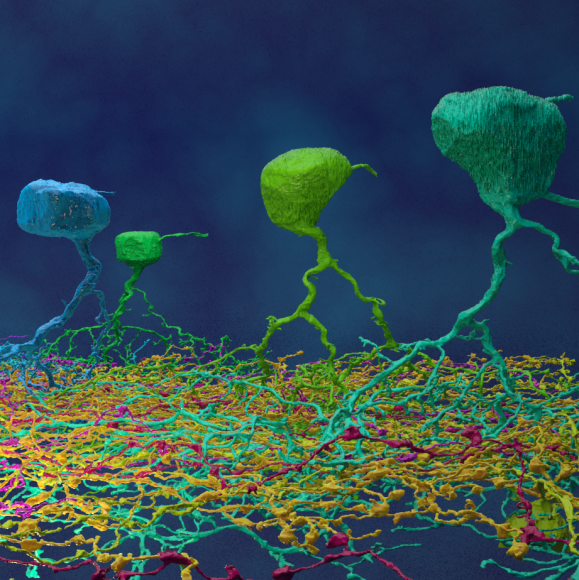 custom_misc-custom_misc_featured_summary | block
Turaga Lab /
Our research lies at the intersection of neuroscience and computer science. We develop new machine learning methods to map the structure and function of neural circuits.
janelia7_blocks-janelia7_secondary_menu | block
custom_misc-custom_misc_lab_updates | block
Lab Updates
News
06/24/16
|
Seeking talented postdocs with expertise in machine learning, statistical analysis, applied to neuroscience or computer vision. Email Srini with CV + 2-3 references.
node:field_content_header | entity_field
node:body | entity_field
With recent advances in 3d electron microscopy, optogenetics and large-scale chronic in vivo neural imaging, it is now possible to measure and perturb the activity of large populations of neurons, and to map their connectivity. These new data can be used understand how the structure of a neural circuit gives rise to its function. Our lab develops machine learning algorithms to map neural connectivity, and statistical models to characterize neural activity and to relate activity to connectivity. Check out some of our lab's collaborative work on GitHub.
Projects currently underway include:
Machine learning algorithms for reconstructing connectomes from electron microscopic images
Efficient tera-scale machine learning algorithms based on deep neural networks and parallel decision trees
Statistical models of neural activity and connectivity