node_title | node_title
node_body | node_body
Visa
Graduate student visas are sponsored by Johns Hopkins University (JHU), not by Janelia. Please contact Rita Ragan (rgragan@jhmi.edu) with any questions.
Additional Degree Requirements
Degrees are granted by the The Johns Hopkins University. Graduate scholars spend one year at their partner institution and the remaining years doing research in a Janelia laboratory. The thesis defense takes place at the partner institution.
The Johns Hopkins University: Graduate scholars must complete an ethics course, several courses in neural cognition, and 6 elective courses. There are additional journal club and seminar requirements, which can be fulfilled while in residence at Janelia.
TOEFL/ IELTS Requirements
The Johns Hopkins University
Test of English as a Foreign Language (TOEFL) or International English Language Testing System (IELTS) scores are required for international graduate scholars. The TOEFL requirement can be waived for applicants who have completed their degree (or are currently enrolled in a degree program) at a university within the U.S. or U.K.
Institution Code: 5316
Financial Support and Benefits
Graduate scholars are fully supported financially by their labs & the graduate program during their research. The following information is for the 2015/16 Academic Year.
While in the first year of the joint program at The Johns Hopkins University:
Stipend equivalent to the first year Johns Hopkins stipend
Health insurance, plus other benefits supplied by Johns Hopkins
Payment of all travel to Janelia as required
While at Janelia:
Health insurance, plus other benefits.
Payment of all programmatic travel costs.
Travel to scientific conferences and courses.
janelia7_blocks-janelia7_tertiary_menu | block
janelia7_blocks-janelia7_block_right_hand_rail | block
Mai Morimoto, Former Graduate Scholar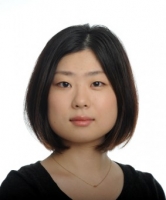 1. Tell us about yourself
My formative years were during high school, where my favorite subjects were biology, art, and philosophy. So naturally, I became interested in the brain and decided that I would study neuroscience when I was about 16. I have not looked back since then. Before coming to Janelia, I studied a variety of brains including that of honeybee, fish and mice.
2. What brought you to Janelia?
I wanted to learn the technical skills and ways of thinking associated with the "circuit-busting" approach. I knew that Janelia was one of the best places to do that. I was also interested in studying neuroscience in a multidisciplinary institute setting, where people from different scientific backgrounds gather and collaborate.
3. What research projects are you working on?
I am looking at the "higher order" visual processing step in Drosophila where retinotopy becomes vague and feature selectivity emerges. I am investigating how visual information is transformed at this level of processing, using in vivo two-photon calcium imaging.
4. What advice do you have for someone interested in doing research at Janelia?
You will need enough prior research experience so that you feel comfortable operating independently in the lab. Finding a mentor that fits you is also important. At a personal level, it would be great if you were mentally mature and self-sufficient. That said, you can always ask for help from people in the lab, other students in the program, or the program managers.