node_title | node_title
node:field_slogan | entity_field
Sharing the story of discovery science.
node_body | node_body
A few times a year, Janelia opens its doors to the greater community through a public lecture series called Dialogues of Discovery. In these evening lectures, researchers from Janelia and labs across the country share their work. Serious, insightful, funny, and often personal, the talks offer a window into how science works.
All lectures are free and open to the public. Tickets are required for admission, and seating is limited to 250 people. Dialogues of Discovery lectures often include special features for high school students.
Upcoming Lectures
March 6, 2019
Chance, Necessity, and the Origins of Life
Robert Hazen, Carnegie Institution's Geophysical Laboratory and George Mason University
Get Tickets
April 10, 2019
Stephen Quake, Stanford
janelia7_blocks-janelia7_block_right_hand_rail | block
Receive emails about future Dialogues of Discovery lectures.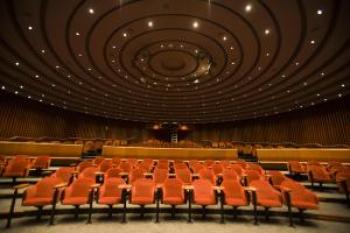 Watch video of past lectures in the series.