people_blocks-people_blocks_name_and_labs | block
people_blocks-people_blocks_action_picture | block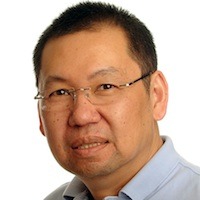 people_blocks-people_blocks_bio_summary | block
people_blocks-people_blocks_biography | block
Biography
experenced in FPGA based real-time embedded systems, Solar Blind UV, CMOS, CCD, SWIR, MWIR and LWIR cameras and imaging systems. Automation
node:field_education | entity_field
Education
electrical and electronic engineering degree, University of Pennsylvania
janelia7_blocks-janelia7_featured_blocks | block
janelia7_blocks-janelia7_media_gallery | block
Multi-Electrode Array High Speed Recording System
recording, data process and storage over 3000 electrodes in read-time. FPGA based embedded system with mixed signal (analog+digital) design. less than 10uV overall noise level .
Mouse Cage System
FPGA based modular and automated home cage system. featured,
two high resolution cameras, two laser waveform controls, food/water delivery slides, lever slides, timestamp, external sync and trig for grin lens camera, solenoid valve controls, 3ms interval timer data logging, automated process, etc.
FPGA based video/data pre-processing system