Main Menu (Mobile)- Block
janelia7_blocks-janelia7_biblio_header | block
Using translational enhancers to increase transgene expression in Drosophila.
Truman Lab
Rubin Lab

Pfeiffer BD, Truman JW, Rubin GM
janelia7_blocks-janelia7_biblio_abstract | block
Abstract
The ability to specify the expression levels of exogenous genes inserted in the genomes of transgenic animals is critical for the success of a wide variety of experimental manipulations. Protein production can be regulated at the level of transcription, mRNA transport, mRNA half-life, or translation efficiency. In this report, we show that several well-characterized sequence elements derived from plant and insect viruses are able to function in Drosophila to increase the apparent translational efficiency of mRNAs by as much as 20-fold. These increases render expression levels sufficient for genetic constructs previously requiring multiple copies to be effective in single copy, including constructs expressing the temperature-sensitive inactivator of neuronal function Shibire(ts1), and for the use of cytoplasmic GFP to image the fine processes of neurons.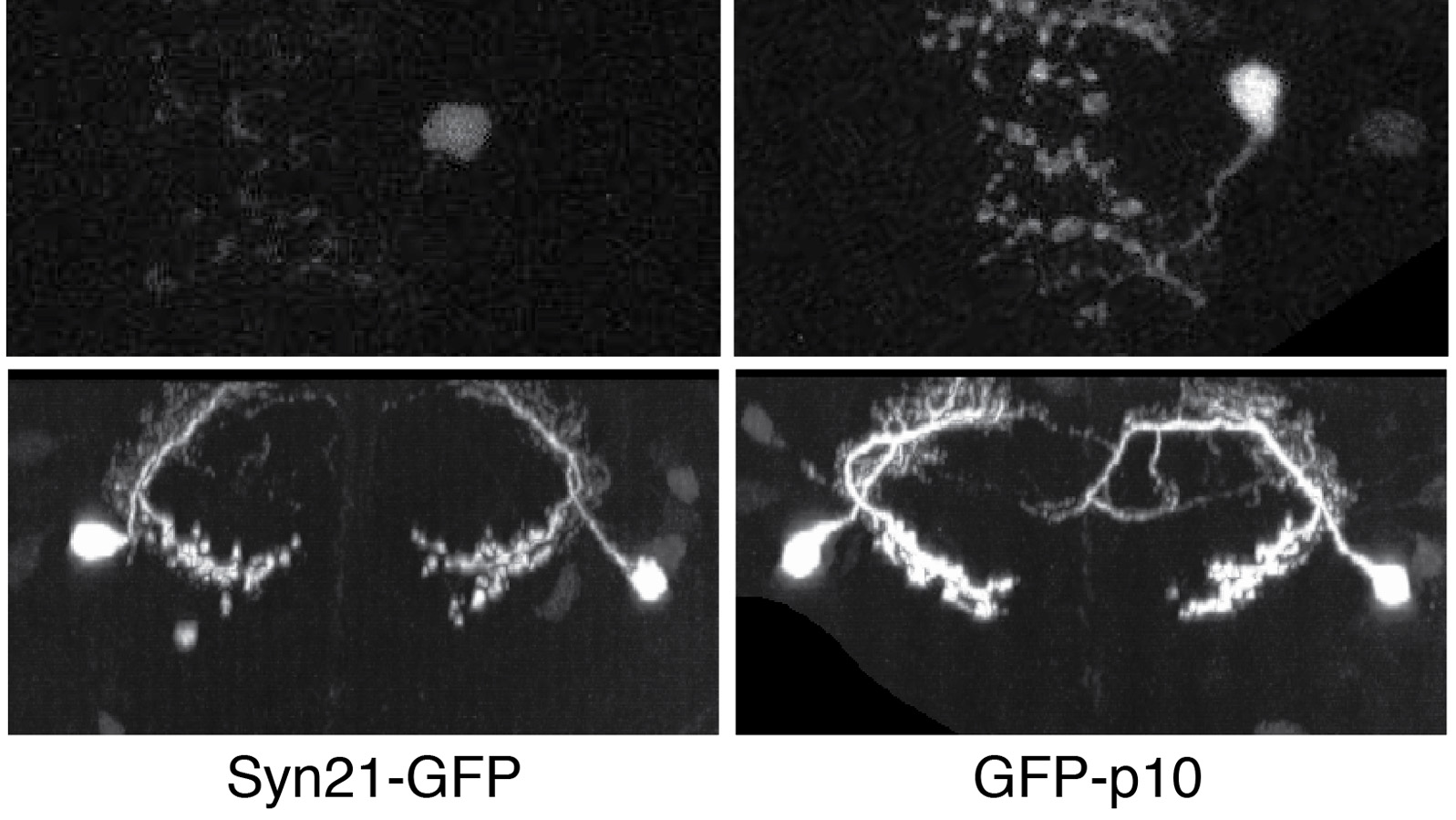 PMID: 22493255 [PubMed - indexed for MEDLINE]
node:body | entity_field
janelia7_blocks-janelia7_biblio_authors | block
janelia7_blocks-janelia7_biblio_tools | block