node_title | node_title
node:field_slogan | entity_field
Sharing the story of discovery science.
node_body | node_body
Four times a year, Janelia opens its doors to the greater community through a public lecture series called Dialogues of Discovery. In these evening lectures, researchers from Janelia and labs across the country share their work. Serious, insightful, funny, and often personal, the talks offer a window into how science works.
All lectures are free and open to the public. Tickets are required for admission, and seating is limited to 250 people. Dialogues of Discovery lectures often include special features for high school students.
Next Lecture
Sean Carroll
The Serengeti Rules: The Quest to Discover How Life Works and Why It Matters
May 3, 2017, 7:00 p.m.
Biologist and author of The Serengeti Rules, Carroll will share stories of the pioneering ecologists who discovered the rules that regulate the numbers and kinds of animals and plants in any given place, and how these rules are being applied to restore some of the greatest wildernesses on the planet.
Carroll is an award-winning scientist, writer, educator, and film producer. He is Vice President for Science Education at the Howard Hughes Medical Institute, the largest private supporter of science education activities in the United States, and the Allan Wilson Professor of Molecular Biology and Genetics at the University of Wisconsin–Madison.
janelia7_blocks-janelia7_block_right_hand_rail | block
Receive emails about future Dialogues of Discovery lectures.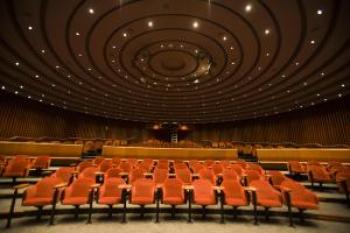 Watch video of past lectures in the series.