general_search_page-panel_pane_1 | views_panes
54 Publications
Showing 21-30 of 54 results
The nucleus accumbens regulates consummatory behaviors, such as eating. In this issue of Neuron, O'Connor et al. (2015) identify dopamine receptor 1-expressing neurons that project to the lateral hypothalamus as mediating rapid control over feeding behavior.
View Publication Page

N-Methyl-D-aspartate receptors (NMDA-Rs) are ion channels that are important for synaptic plasticity, which is involved in learning and drug addiction. We show enzymatic targeting of an NMDA-R antagonist, MK801, to a molecularly defined neuronal population with the cell-type-selectivity of genetic methods and the temporal control of pharmacology. We find that NMDA-Rs on dopamine neurons are necessary for cocaine-induced synaptic potentiation, demonstrating that cell type-specific pharmacology can be used to dissect signaling pathways within complex brain circuits.
View Publication Page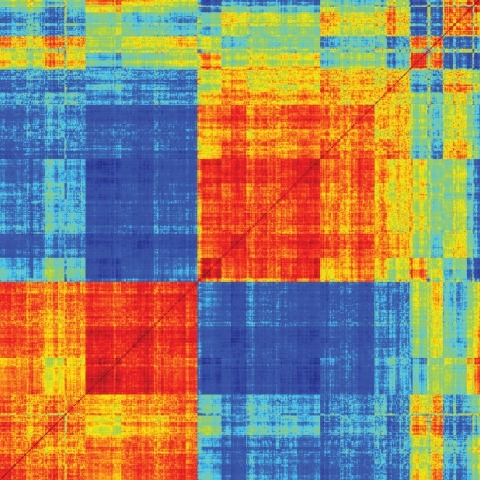 Molecular and cellular processes in neurons are critical for sensing and responding to energy deficit states, such as during weight-loss. AGRP neurons are a key hypothalamic population that is activated during energy deficit and increases appetite and weight-gain. Cell type-specific transcriptomics can be used to identify pathways that counteract weight-loss, and here we report high-quality gene expression profiles of AGRP neurons from well-fed and food-deprived young adult mice. For comparison, we also analyzed POMC neurons, an intermingled population that suppresses appetite and body weight. We find that AGRP neurons are considerably more sensitive to energy deficit than POMC neurons. Furthermore, we identify cell type-specific pathways involving endoplasmic reticulum-stress, circadian signaling, ion channels, neuropeptides, and receptors. Combined with methods to validate and manipulate these pathways, this resource greatly expands molecular insight into neuronal regulation of body weight, and may be useful for devising therapeutic strategies for obesity and eating disorders.
View Publication Page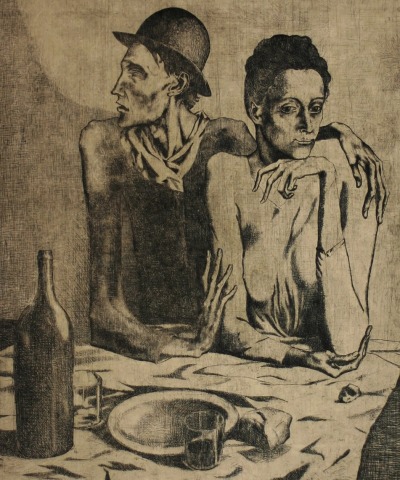 Homeostasis is a biological principle for regulation of essential physiological parameters within a set range. Behavioural responses due to deviation from homeostasis are critical for survival, but motivational processes engaged by physiological need states are incompletely understood. We examined motivational characteristics of two separate neuron populations that regulate energy and fluid homeostasis by using cell-type-specific activity manipulations in mice. We found that starvation-sensitive AGRP neurons exhibit properties consistent with a negative-valence teaching signal. Mice avoided activation of AGRP neurons, indicating that AGRP neuron activity has negative valence. AGRP neuron inhibition conditioned preference for flavours and places. Correspondingly, deep-brain calcium imaging revealed that AGRP neuron activity rapidly reduced in response to food-related cues. Complementary experiments activating thirst-promoting neurons also conditioned avoidance. Therefore, these need-sensing neurons condition preference for environmental cues associated with nutrient or water ingestion, which is learned through reduction of negative-valence signals during restoration of homeostasis.
View Publication Page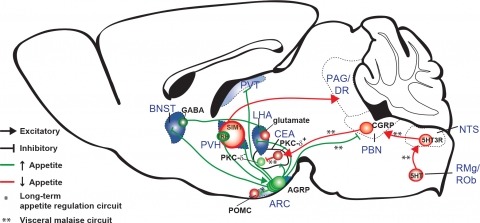 New tools for mapping and manipulating molecularly defined neural circuits have improved understanding of how the central nervous system regulates appetite. Studies focused on AGRP neurons, a starvation-sensitive hypothalamic population, have identified multiple circuit elements that can elicit or suppress feeding behavior. Distinct axon projections of this neuron population point to different circuits that regulate long-term appetite, short-term feeding, or visceral malaise-mediated anorexia. Here, we review recent studies examining these neural circuits that control food intake. © 2014 S. Karger AG, Basel.
View Publication Page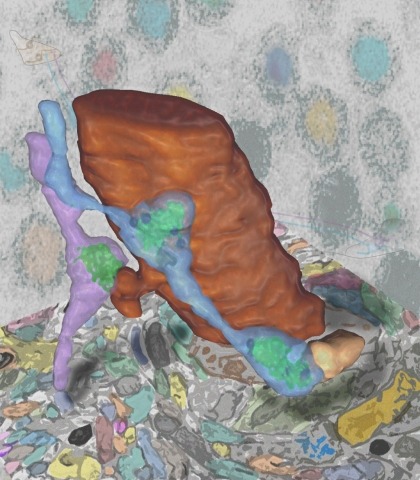 Synaptic connectivity and molecular composition provide a blueprint for information processing in neural circuits. Detailed structural analysis of neural circuits requires nanometer resolution, which can be obtained with serial-section electron microscopy. However, this technique remains challenging for reconstructing molecularly defined synapses. We used a genetically encoded synaptic marker for electron microscopy (GESEM) based on intra-vesicular generation of electron-dense labeling in axonal boutons. This approach allowed the identification of synapses from Cre recombinase-expressing or GAL4-expressing neurons in the mouse and fly with excellent preservation of ultrastructure. We applied this tool to visualize long-range connectivity of AGRP and POMC neurons in the mouse, two molecularly defined hypothalamic populations that are important for feeding behavior. Combining selective ultrastructural reconstruction of neuropil with functional and viral circuit mapping, we characterized some basic features of circuit organization for axon projections of these cell types. Our findings demonstrate that GESEM labeling enables long-range connectomics with molecularly defined cell types.
View Publication Page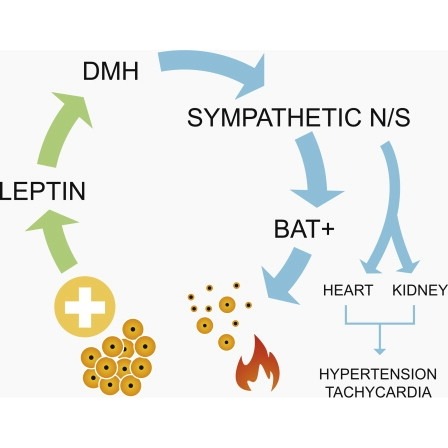 Obesity is associated with increased blood pressure (BP), which in turn increases the risk of cardiovascular diseases. We found that the increase in leptin levels seen in diet-induced obesity (DIO) drives an increase in BP in rodents, an effect that was not seen in animals deficient in leptin or leptin receptors (LepR). Furthermore, humans with loss-of-function mutations in leptin and the LepR have low BP despite severe obesity. Leptin's effects on BP are mediated by neuronal circuits in the dorsomedial hypothalamus (DMH), as blocking leptin with a specific antibody, antagonist, or inhibition of the activity of LepR-expressing neurons in the DMH caused a rapid reduction of BP in DIO mice, independent of changes in weight. Re-expression of LepRs in the DMH of DIO LepR-deficient mice caused an increase in BP. These studies demonstrate that leptin couples changes in weight to changes in BP in mammalian species.
View Publication Page
Elucidating the roles of neuronal cell types for physiology and behavior is essential for understanding brain functions. Perturbation of neuron electrical activity can be used to probe the causal relationship between neuronal cell types and behavior. New genetically encoded neuron perturbation tools have been developed for remotely controlling neuron function using small molecules that activate engineered receptors that can be targeted to cell types using genetic methods. Here we describe recent progress for approaches using genetically engineered receptors that selectively interact with small molecules. Called "chemogenetics," receptors with diverse cellular functions have been developed that facilitate the selective pharmacological control over a diverse range of cell-signaling processes, including electrical activity, for molecularly defined cell types. These tools have revealed remarkably specific behavioral physiological influences for molecularly defined cell types that are often intermingled with populations having different or even opposite functions.
View Publication Page