addthis-addthis_block | block
node:field_image | entity_field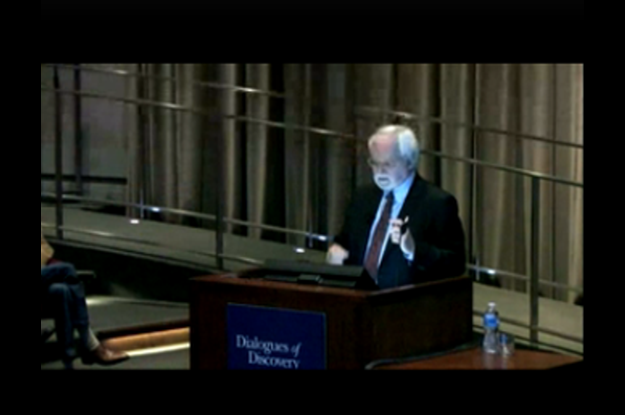 node:body | entity_field
Dr. Donoghue is the Henry Merritt Wriston Professor of Neuroscience and Engineering and Director of the Institute for Brain Science at Brown University. He also leads the Department of Veterans Affairs Center for Neurorestoration and Neurotechnology at the Providence VA Medical Center. He was the founding chair of Department of Neuroscience at Brown and one of the leaders in developing the university's widely recognized undergraduate neuroscience curriculum.
In his talk, Dr. Donoghue discussed the relatively new field of neurotechnology, in which researchers are creating devices to treat brain disorders and to restore lost functions, such as sight, hearing or movement. The lecture described the current state of brain interfaces for humans and the future of repairing the brain with devices that can read out or write in to our nervous system.
Learn more about Janelia's Dialogues of Discovery series.
Watch the Lecture:
addthis-addthis_block | block