addthis-addthis_block | block
node:body | entity_field
Ron Vale, executive director of HHMI's Janelia Research Campus and HHMI vice president, has been elected as a foreign member of the Royal Society in recognition of his exceptional contributions to science.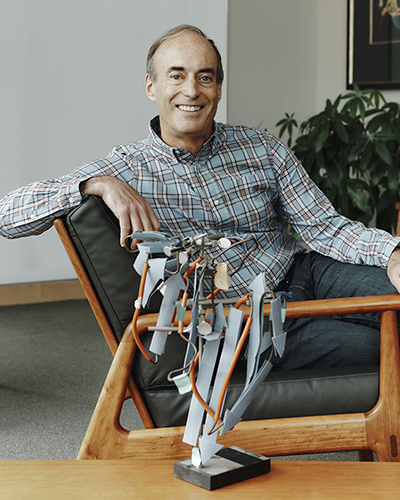 Fellows and foreign members are elected to the Royal Society, the national academy of science of the United Kingdom, for contributions to fundamental research as well as for leading scientific and technological progress in industry and research establishments. This year, 59 fellows, 19 foreign members, and two honorary fellows were elected.
Vale, a cell biologist, is recognized for his pioneering work in the field of molecular motors, notably his discovery of kinesin and the subsequent determination of its structure and mechanistic properties, and his major contributions to the structure and mechanism of dynein. Vale's work on motor proteins earned him the 2012 Albert Lasker Basic Medical Research Award, the 2017 Shaw Prize in Life Sciences and Medicine, and the 2019 Canada Gairdner International Award, among other honors. Vale's election also recognizes his contributions to developments in single molecule biology and optical microscopy that have enabled him to make incisive contributions to understanding the microtubule cytoskeleton and other biological mechanisms.
Vale was named Janelia's executive director and an HHMI vice president in 2020. He was an HHMI Investigator at the University of California, San Francisco from 1995 to 2020. Vale is an emeritus professor of cellular and molecular pharmacology at the University of California, San Francisco, where he has served on the faculty since 1987.
addthis-addthis_block | block