addthis-addthis_block | block
node:body | entity_field
Her donation team overcame roadblocks and red tape to distribute protective gear to healthcare workers.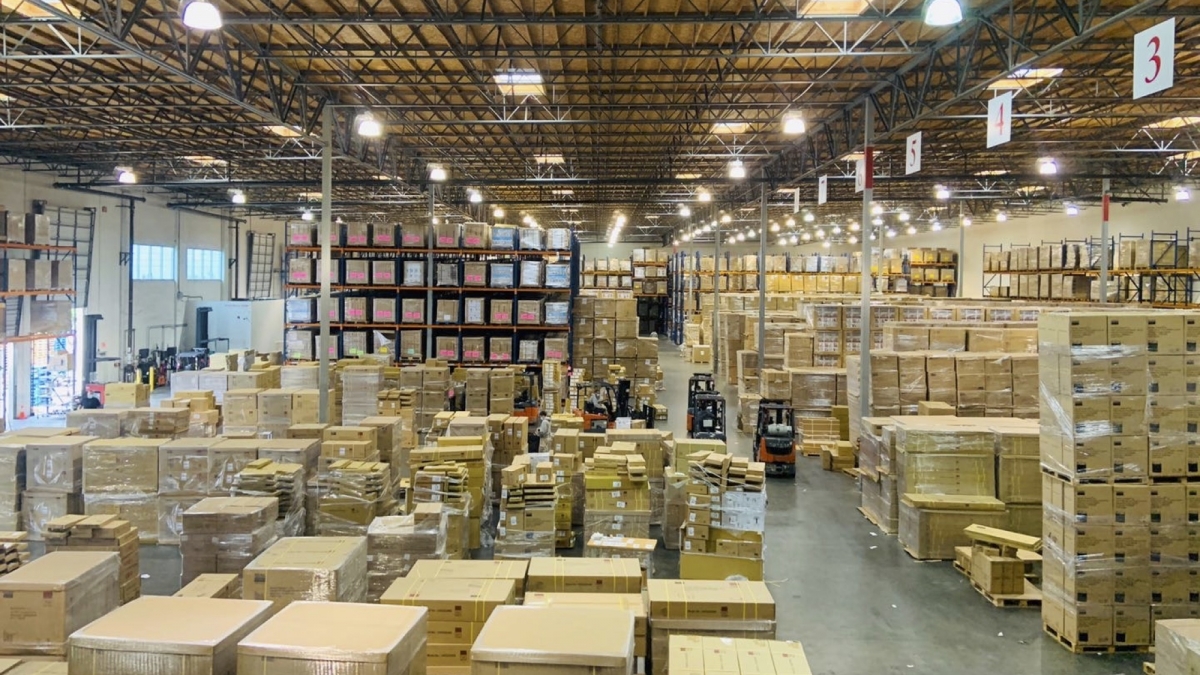 It started as an online conversation between old friends worried about a brewing pandemic. It grew into a donation of a million masks to 60 hospitals and healthcare organizations in Washington, DC, Maryland, Virginia, and across the United States.
In March, Song Pang, a scientist at HHMI's Janelia Research Campus, was chatting with a group of former classmates. They'd gone to high school together in China years ago, but now they were scattered around the world. Collectively, they had an international perspective on the quickly intensifying COVID-19 epidemic.
When a classmate in the chat group shared an article describing shortages of personal protective equipment in New York hospitals, Pang wanted to help. In response, another classmate spoke up: Jason Liqing Zeng, a Chinese entrepreneur. He volunteered to personally purchase masks and cover all the expenses of donating them to US hospitals – if the group could work out the logistics.
"I jumped in and said, 'I'm sure we can figure this out,'" says Pang, who quickly stepped into an organizational role, building a team of volunteers in the US to coordinate the donation with Zeng's team in China.
For the past month, facilitating the mask donations has run Pang's life. She's wedged multiple daily meetings with volunteers around the world into her already-packed schedule, staying up late and waking up early for conversations with her collaborators in China. Each day brought new roadblocks and setbacks to navigate. "On average I've slept only 4 hours a night," she says. "The situation was so dynamic and challenging."
The first big hurdle was identifying a Chinese manufacturer of masks that were approved for use in the US, and thus could be legally imported, Pang says. Many Chinese-made masks don't come equipped with the specific product codes that allow exportation to the United States.
Transporting the masks to the US also proved more arduous than expected, Pang says. Another classmate, Mindy Guan, volunteered a storage site — a warehouse in Los Angeles owned by the company she works  for. But with flights between China and the US cut back significantly, it took several weeks for the donation to cross the ocean. One flight packed full of masks was canceled just half an hour before takeoff. Another was sent back to China mid-route. Some of the masks arrived in Los Angeles damaged and had to be replaced.
Even with hospitals desperate for more personal protective equipment, identifying the ones with the greatest need and tracking down the necessary people and paperwork to arrange donations was a logistical challenge. "With inside connections, this would probably be straightforward," Pang says. "But coming in cold from the outside, it turned out to be a lengthy process for the majority of the hospitals." Colleagues at Janelia helped Pang and her team make connections with the right people at local healthcare organizations like INOVA and Johns Hopkins Medicine, plus hospitals in hard-hit areas across the country.
In late April, the team completed their target donation of one million masks to 60 hospitals and healthcare organizations. They also donated 5,000 face shields and 5,000 protective gowns. The slogan of "One World One Planet" printed on every case of the PPE is a tribute to the solidarity across the globe, says Pang.
With her mission complete, Pang is looking forward to meeting all the volunteers in person once it's safe to travel again. "It took tremendous teamwork plus a dedicated Chinese American volunteer team working behind the scenes to make this possible," says Pang. "What kept me going was faith that this was the right thing for me to do, the possibility that it could make a profound difference in people's lives, and the pure kindness of others who want to make this world a better place."
###
addthis-addthis_block | block
janelia7_blocks-janelia7_media_contacts | block