addthis-addthis_block | block
node:body | entity_field
Janelia's involvement in the Loudoun County community has been recognized through three recent awards.

This spring, Janelia won a national SourceAmerica Achievement award for its partnership with ECHO, a Leesburg-based nonprofit that supports adults with disabilities. SourceAmerica awards recognize organizations around the country that provide employment opportunities for people with disabilities, and Janelia was selected from among more than 700 nonprofits in SourceAmerica's national network. Janelia has worked with ECHO since 2016, and currently employs 22 people through the program. These employees provide essential support for research and grounds maintenance.
Two volunteer groups at Janelia have also won awards from Loudoun Cares, a local organization that pairs volunteers with opportunities in the community. The Janelia Charity Team won the Outstanding Volunteer Adult Team award for their widespread local outreach. The team runs frequent fundraisers, with donations matched by HHMI. They've also organized school supply drives, coat drives, meals for the community, and tree-planting events.
Janelia volunteers contribute to a second group recognized by Loudoun Cares, the Educando Con Amor Computer Skills Team. The team meets weekly to teach coding, website building, and presentation skills to students ages 5 to 15.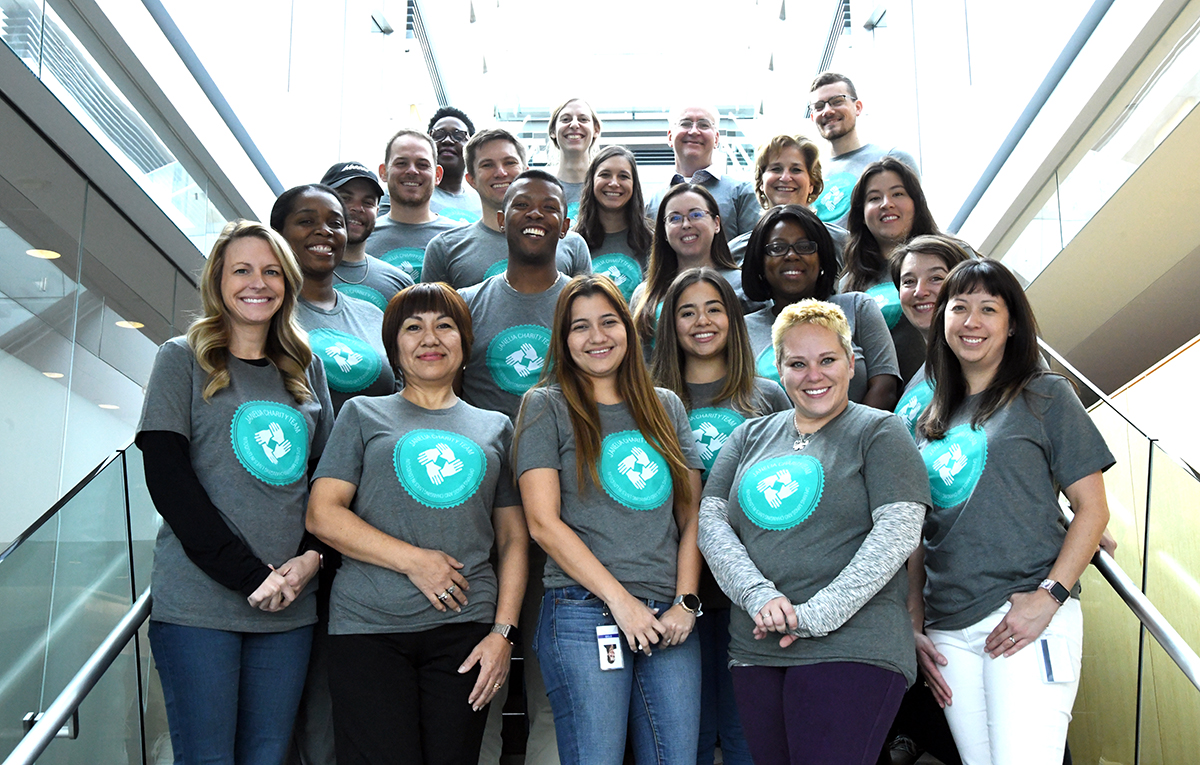 ###
addthis-addthis_block | block