node_title | node_title
node:field_slogan | entity_field
The instruments at the AIC are unique microscope systems developed by Janelia and HHMI scientists to offer unique functionalities currently not available commercially.
node_body | node_body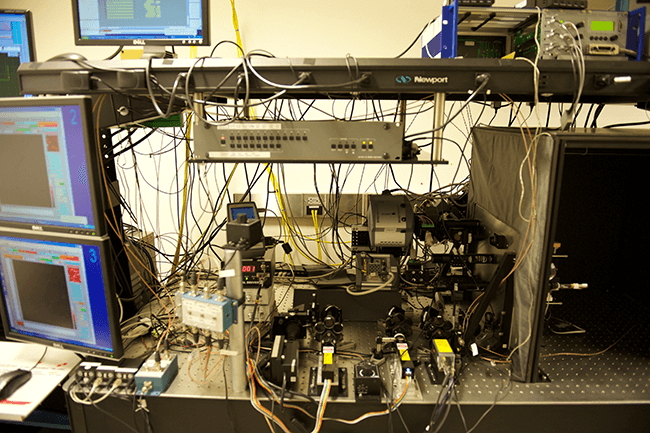 A super-resolution microscope developed by Janelia lab head Harald Hess. Scientists can use iPALM to pinpoint fluorescent labels in their images to within 10-20 nanometers in all three dimensions. iPALM has been used to reveal how biomolecules organize themselves into the structures and signaling complexes that drive cellular functions.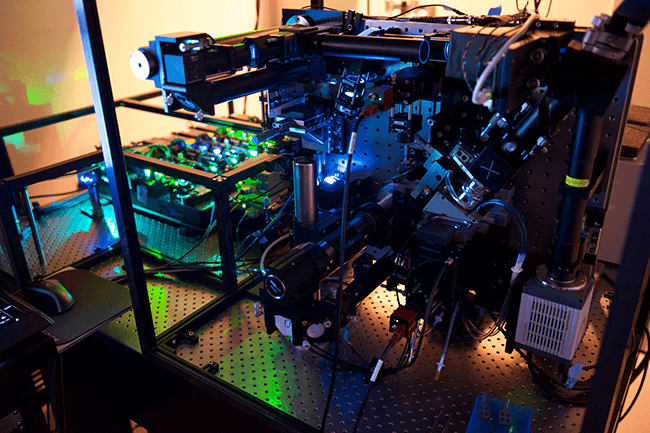 Invented at Janelia by the research team of Eric Betzig, a lab head and 2014 Nobel Laureate at Janelia. It uses a thin sheet of patterned light to peer inside single living cells, revealing the three-dimensional shapes of cellular landmarks in unprecedented detail. The microscope images at high speed, so researchers can create dazzling movies that make biological processes, such as cell division, come alive.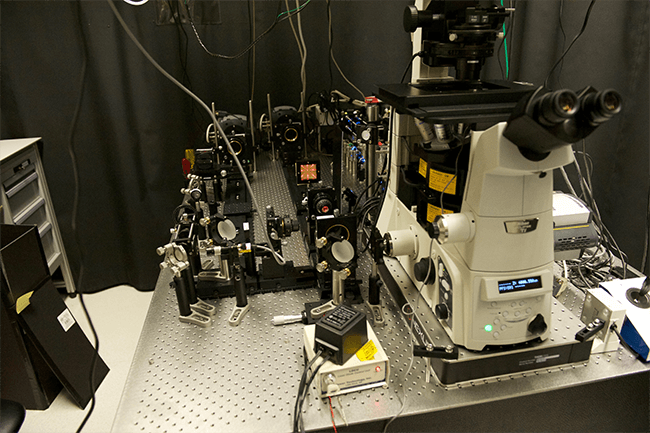 Designed and built at Janelia by the research team of the late Mats Gustafsson, who was a lab head at Janelia. Using this technology, researchers can simultaneously image multiple focal planes in two colors to track rapid biological processes in 3D inside live cells.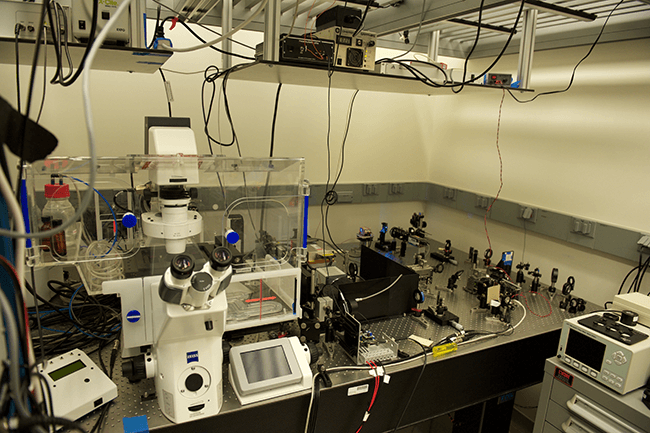 Also developed by Mats Gustafsson. Through interference patterns generated when grated light illuminates fine biological structures, the SIM system is capable of delivering resolution at 110 nanometers. What sets the 3D-SIM at AIC apart from commercial systems, however, is its speed at six optical sections/microns/second, making this 3D-SIM system perfectly suited for live-cell applications. Our system is also capable of performing non-linear SIM, further tripling the resolution of conventional microscopes.
janelia7_blocks-janelia7_tertiary_menu | block