filters_region_cap | custom
facetapi-pgRfWYqrhPMD52raw6i9hOTpyOdyNzrw | block
facetapi-9IEMdzz8Rje4Zk6OgEzOgk0TZtQUyZvd | block
facetapi-YKtJxnH4W9g7qU3K3LbP9vb50cdHrdeU | block
open_science_search_page-panel_pane_1 | views_panes
2 Results
Showing 1-2 of 2 results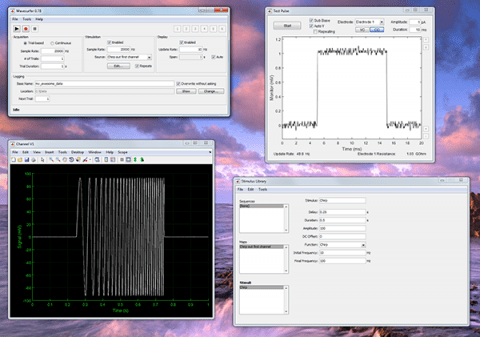 WaveSurfer
WaveSurfer is an application for acquiring neurophysiology data. It runs within Matlab. Key Features: Acquisition can be either trial-based or continuous...
Whole-brain Functional Recordings
Brain function relies on communication between large populations of neurons across multiple brain areas, a full understanding of which would require knowledge of the time-varying activity of all...