Main Menu (Mobile)- Block
people_blocks-people_blocks_name_and_labs | block
people_blocks-people_blocks_action_picture | block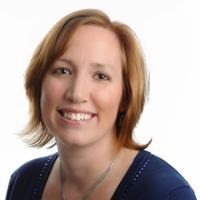 people_blocks-people_blocks_bio_summary | block
Director, Scientific Programs
people_blocks-people_blocks_biography | block
Biography
I started my scientific career in the laboratory, but since May 2008 have been overseeing Janelia's Conference and Seminar Programs. Janelia runs 20+ conferences, workshops and training courses each year, and hosts a variety of seminar series with both internal and external speakers.
Prior to joining HHMI, I completed a postdoc in the Mouse Cancer Genetics Program at the National Cancer Institute (NIH) in Frederick, MD. My research was focused on identification and characterization of markers of tumor angiogenesis in mouse models in hopes of improving cancer diagnostics and drug targeting.
I received my PhD in Molecular and Cell Biology from Drexel University College of Medicine in Philadelphia, PA where I studied the regulation of inorganic phosphate metabolism in the yeast, Saccharomyces cerevisiae. I have a bachelor's in Biology from the University of Virginia, in beautiful Charlottesville.
One of the best parts of my job here at Janelia is having the opportunity to interact with nearly a thousand people who attend our meetings every year, coming from all over the world. It's comments like these that make me proud of Janelia's unique and highly successful conference program...
"This is by far and away the most useful meeting I have attended in the past couple of years..." - Genetic Manipulation of Neuronal Activity
"It was an absolutely outstanding meeting. The best I've attended in my career so far!" - Constructing Neural Circuits
"Probably the first meeting in a long time in which I felt that every talk was valuable to my research..." - Visual Processing in Insects
"...one of the best meetings I have ever attended in terms of helping with research planning... It helped create a collaborative environment in a way that I haven't seen before. - Learning and Memory
(and my personal favorite) "You have achieved a frightening degree of organization." - Computations in Neocortical Circuits
janelia7_blocks-janelia7_featured_blocks | block