filters_region_cap | custom
facetapi-Q2b17qCsTdECvJIqZJgYMaGsr8vANl1n | block
facetapi-PV5lg7xuz68EAY8eakJzrcmwtdGEnxR0 | block
general_search_page-panel_pane_1 | views_panes
2 Janelia Publications
Showing 1-2 of 2 results

The behavior of individuals determines the strength and outcome of ecological interactions, which drive population, community, and ecosystem organization. Bio-logging, such as telemetry and animal-borne imaging, provides essential individual viewpoints, tracks, and life histories, but requires capture of individuals and is often impractical to scale. Recent developments in automated image-based tracking offers opportunities to remotely quantify and understand individual behavior at scales and resolutions not previously possible, providing an essential supplement to other tracking methodologies in ecology. Automated image-based tracking should continue to advance the field of ecology by enabling better understanding of the linkages between individual and higher-level ecological processes, via high-throughput quantitative analysis of complex ecological patterns and processes across scales, including analysis of environmental drivers.
View Publication Page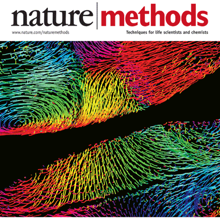 The comprehensive reconstruction of cell lineages in complex multicellular organisms is a central goal of developmental biology. We present an open-source computational framework for the segmentation and tracking of cell nuclei with high accuracy and speed. We demonstrate its (i) generality by reconstructing cell lineages in four-dimensional, terabyte-sized image data sets of fruit fly, zebrafish and mouse embryos acquired with three types of fluorescence microscopes, (ii) scalability by analyzing advanced stages of development with up to 20,000 cells per time point at 26,000 cells min(-1) on a single computer workstation and (iii) ease of use by adjusting only two parameters across all data sets and providing visualization and editing tools for efficient data curation. Our approach achieves on average 97.0% linkage accuracy across all species and imaging modalities. Using our system, we performed the first cell lineage reconstruction of early Drosophila melanogaster nervous system development, revealing neuroblast dynamics throughout an entire embryo.
View Publication Page