filters_region_cap | custom
facetapi-Q2b17qCsTdECvJIqZJgYMaGsr8vANl1n | block
facetapi-61yz1V0li8B1bixrCWxdAe2aYiEXdhd0 | block
facetapi-PV5lg7xuz68EAY8eakJzrcmwtdGEnxR0 | block
general_search_page-panel_pane_1 | views_panes
2 Janelia Publications
Showing 1-2 of 2 results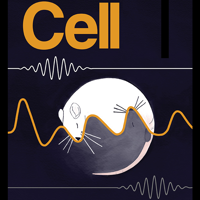 Animal survival requires a functioning nervous system to develop during embryogenesis. Newborn neurons must assemble into circuits producing activity patterns capable of instructing behaviors. Elucidating how this process is coordinated requires new methods that follow maturation and activity of all cells across a developing circuit. We present an imaging method for comprehensively tracking neuron lineages, movements, molecular identities, and activity in the entire developing zebrafish spinal cord, from neurogenesis until the emergence of patterned activity instructing the earliest spontaneous motor behavior. We found that motoneurons are active first and form local patterned ensembles with neighboring neurons. These ensembles merge, synchronize globally after reaching a threshold size, and finally recruit commissural interneurons to orchestrate the left-right alternating patterns important for locomotion in vertebrates. Individual neurons undergo functional maturation stereotypically based on their birth time and anatomical origin. Our study provides a general strategy for reconstructing how functioning circuits emerge during embryogenesis.
View Publication Page
Point-scanning two-photon microscopy enables high-resolution imaging within scattering specimens such as the mammalian brain, but sequential acquisition of voxels fundamentally limits imaging speed. We developed a two-photon imaging technique that scans lines of excitation across a focal plane at multiple angles and uses prior information to recover high-resolution images at over 1.4 billion voxels per second. Using a structural image as a prior for recording neural activity, we imaged visually-evoked and spontaneous glutamate release across hundreds of dendritic spines in mice at depths over 250 microns and frame-rates over 1 kHz. Dendritic glutamate transients in anaesthetized mice are synchronized within spatially-contiguous domains spanning tens of microns at frequencies ranging from 1-100 Hz. We demonstrate high-speed recording of acetylcholine and calcium sensors, 3D single-particle tracking, and imaging in densely-labeled cortex. Our method surpasses limits on the speed of raster-scanned imaging imposed by fluorescence lifetime.
View Publication Page