general_search_page-panel_pane_1 | views_panes
42 Janelia Publications
Showing 1-10 of 42 results
Reconstructing a connectome from an EM dataset often requires a large effort of proofreading automatically generated segmentations. While many tools exist to enable tracing or proofreading, recent advances in EM imaging and segmentation quality suggest new strategies and pose unique challenges for tool design to accelerate proofreading. Namely, we now have access to very large multi-TB EM datasets where (1) many segments are largely correct, (2) segments can be very large (several GigaVoxels), and where (3) several proofreaders and scientists are expected to collaborate simultaneously. In this paper, we introduce NeuTu as a solution to efficiently proofread large, high-quality segmentation in a collaborative setting. NeuTu is a client program of our high-performance, scalable image database called DVID so that it can easily be scaled up. Besides common features of typical proofreading software, NeuTu tames unprecedentedly large data with its distinguishing functions, including: (1) low-latency 3D visualization of large mutable segmentations; (2) interactive splitting of very large false merges with highly optimized semi-automatic segmentation; (3) intuitive user operations for investigating or marking interesting points in 3D visualization; (4) visualizing proofreading history of a segmentation; and (5) real-time collaborative proofreading with lock-based concurrency control. These unique features have allowed us to manage the workflow of proofreading a large dataset smoothly without dividing them into subsets as in other segmentation-based tools. Most importantly, NeuTu has enabled some of the largest connectome reconstructions as well as interesting discoveries in the fly brain.
View Publication Page
Big imaging data is becoming more prominent in brain sciences across spatiotemporal scales and phylogenies. We have developed a computational ecosystem that enables storage, visualization, and analysis of these data in the cloud, thusfar spanning 20+ publications and 100+ terabytes including nanoscale ultrastructure, microscale synaptogenetic diversity, and mesoscale whole brain connectivity, making NeuroData the largest and most diverse open repository of brain data.
View Publication Page
In the hippocampus, the classical pyramidal cell type of the subiculum acts as a primary output, conveying hippocampal signals to a diverse suite of downstream regions. Accumulating evidence suggests that the subiculum pyramidal cell population may actually be comprised of discrete subclasses. Here, we investigated the extent and organizational principles governing pyramidal cell heterogeneity throughout the mouse subiculum. Using single-cell RNA-seq, we find that the subiculum pyramidal cell population can be deconstructed into eight separable subclasses. These subclasses were mapped onto abutting spatial domains, ultimately producing a complex laminar and columnar organization with heterogeneity across classical dorsal-ventral, proximal-distal, and superficial-deep axes. We further show that these transcriptomically defined subclasses correspond to differential protein products and can be associated with specific projection targets. This work deconstructs the complex landscape of subiculum pyramidal cells into spatially segregated subclasses that may be observed, controlled, and interpreted in future experiments.
View Publication Page
The fruit fly Drosophila melanogaster is an important model organism for neuroscience with a wide array of genetic tools that enable the mapping of individuals neurons and neural subtypes. Brain templates are essential for comparative biological studies because they enable analyzing many individuals in a common reference space. Several central brain templates exist for Drosophila, but every one is either biased, uses sub-optimal tissue preparation, is imaged at low resolution, or does not account for artifacts. No publicly available Drosophila ventral nerve cord template currently exists. In this work, we created high-resolution templates of the Drosophila brain and ventral nerve cord using the best-available technologies for imaging, artifact correction, stitching, and template construction using groupwise registration. We evaluated our central brain template against the four most competitive, publicly available brain templates and demonstrate that ours enables more accurate registration with fewer local deformations in shorter time.
View Publication Page
Drosophila melanogaster has a rich repertoire of innate and learned behaviors. Its 100,000-neuron brain is a large but tractable target for comprehensive neural circuit mapping. Only electron microscopy (EM) enables complete, unbiased mapping of synaptic connectivity; however, the fly brain is too large for conventional EM. We developed a custom high-throughput EM platform and imaged the entire brain of an adult female fly at synaptic resolution. To validate the dataset, we traced brain-spanning circuitry involving the mushroom body (MB), which has been extensively studied for its role in learning. All inputs to Kenyon cells (KCs), the intrinsic neurons of the MB, were mapped, revealing a previously unknown cell type, postsynaptic partners of KC dendrites, and unexpected clustering of olfactory projection neurons. These reconstructions show that this freely available EM volume supports mapping of brain-spanning circuits, which will significantly accelerate Drosophila neuroscience..
View Publication Page
The GAL4-UAS system has proven its versatility in studying the function and expression patterns of neurons the Drosophila central nervous system. Although the GAL4 system has been used for 25 years, recent genetic intersectional tools have enabled genetic targeting of very small numbers of neurons aiding in the understanding of their function. This split-GAL4 system is extremely powerful for studying neuronal morphology and the neural basis of animal behavior. However, choosing lines to intersect that have overlapping patterns restricted to one to a few neurons has been cumbersome. This challenge is now growing as the collections of GAL4 driver lines has increased. Here we present a new method and software plug-in for Fiji to dramatically improve the speed of querying large databases of potential lines to intersect and aid in the split-GAL4 creation. We also provide pre-computed datasets for the Janelia GAL4 (5,738 lines) and VT GAL4 (7,429 lines) of the Drosophila central nervous system (CNS). The tool reduced our split-GAL4 creation effort dramatically.
View Publication Page
Large electron microscopy image datasets for connectomics are typically composed of thousands to millions of partially overlapping two-dimensional images (tiles), which must be registered into a coherent volume prior to further analysis. A common registration strategy is to find matching features between neighboring and overlapping image pairs, followed by a numerical estimation of optimal image deformation using a so-called solver program.
Existing solvers are inadequate for large data volumes, and inefficient for small-scale image registration.
In this work, an efficient and accurate matrix-based solver method is presented. A linear system is constructed that combines minimization of feature-pair square distances with explicit constraints in a regularization term. In absence of reliable priors for regularization, we show how to construct a rigid-model approximation to use as prior. The linear system is solved using available computer programs, whose performance on typical registration tasks we briefly compare, and to which future scale-up is delegated. Our method is applied to the joint alignment of 2.67 million images, with more than 200 million point-pairs and has been used for successfully aligning the first full adult fruit fly brain.
View Publication Page
Neuroscientists are now able to acquire data at staggering rates across spatiotemporal scales. However, our ability to capitalize on existing datasets, tools, and intellectual capacities is hampered by technical challenges. The key barriers to accelerating scientific discovery correspond to the FAIR data principles: findability, global access to data, software interoperability, and reproducibility/re-usability. We conducted a hackathon dedicated to making strides in those steps. This manuscript is a technical report summarizing these achievements, and we hope serves as an example of the effectiveness of focused, deliberate hackathons towards the advancement of our quickly-evolving field.
View Publication Page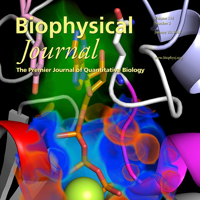 Mechanics plays a key role in the development of higher organisms. However, understanding this relationship is complicated by the difficulty of modeling the link between local forces generated at the subcellular level and deformations observed at the tissue and whole-embryo levels. Here we propose an approach first developed for lipid bilayers and cell membranes, in which force-generation by cytoskeletal elements enters a continuum mechanics formulation for the full system in the form of local changes in preferred curvature. This allows us to express and solve the system using only tissue strains. Locations of preferred curvature are simply related to products of gene expression. A solution, in that context, means relaxing the system's mechanical energy to yield global morphogenetic predictions that accommodate a tendency toward the local preferred curvature, without a need to explicitly model force-generation mechanisms at the molecular level. Our computational framework, which we call SPHARM-MECH, extends a 3D spherical harmonics parameterization known as SPHARM to combine this level of abstraction with a sparse shape representation. The integration of these two principles allows computer simulations to be performed in three dimensions on highly complex shapes, gene expression patterns, and mechanical constraints. We demonstrate our approach by modeling mesoderm invagination in the fruit-fly embryo, where local forces generated by the acto-myosin meshwork in the region of the future mesoderm lead to formation of a ventral tissue fold. The process is accompanied by substantial changes in cell shape and long-range cell movements. Applying SPHARM-MECH to whole-embryo live imaging data acquired with light-sheet microscopy reveals significant correlation between calculated and observed tissue movements. Our analysis predicts the observed cell shape anisotropy on the ventral side of the embryo and suggests an active mechanical role of mesoderm invagination in supporting the onset of germ-band extension.
View Publication Page