filters_region_cap | custom
facetapi-Q2b17qCsTdECvJIqZJgYMaGsr8vANl1n | block
facetapi-W9JlIB1X0bjs93n1Alu3wHJQTTgDCBGe | block
facetapi-61yz1V0li8B1bixrCWxdAe2aYiEXdhd0 | block
facetapi-PV5lg7xuz68EAY8eakJzrcmwtdGEnxR0 | block
facetapi-aK0bSsPXQOqhYQEgonL2xGNrv4SPvFLb | block
general_search_page-panel_pane_1 | views_panes
3 Janelia Publications
Showing 1-3 of 3 results
The neural circuits responsible for behavior remain largely unknown. Previous efforts have reconstructed the complete circuits of small animals, with hundreds of neurons, and selected circuits for larger animals. Here we (the FlyEM project at Janelia and collaborators at Google) summarize new methods and present the complete circuitry of a large fraction of the brain of a much more complex animal, the fruit fly Drosophila melanogaster. Improved methods include new procedures to prepare, image, align, segment, find synapses, and proofread such large data sets; new methods that define cell types based on connectivity in addition to morphology; and new methods to simplify access to a large and evolving data set. From the resulting data we derive a better definition of computational compartments and their connections; an exhaustive atlas of cell examples and types, many of them novel; detailed circuits for most of the central brain; and exploration of the statistics and structure of different brain compartments, and the brain as a whole. We make the data public, with a web site and resources specifically designed to make it easy to explore, for all levels of expertise from the expert to the merely curious. The public availability of these data, and the simplified means to access it, dramatically reduces the effort needed to answer typical circuit questions, such as the identity of upstream and downstream neural partners, the circuitry of brain regions, and to link the neurons defined by our analysis with genetic reagents that can be used to study their functions.
Note: In the next few weeks, we will release a series of papers with more involved discussions. One paper will detail the hemibrain reconstruction with more extensive analysis and interpretation made possible by this dense connectome. Another paper will explore the central complex, a brain region involved in navigation, motor control, and sleep. A final paper will present insights from the mushroom body, a center of multimodal associative learning in the fly brain.
View Publication Page
The formation of large, well-ordered crystals for crystallographic experiments remains a crucial bottleneck to the structural understanding of many important biological systems. To help alleviate this problem in crystallography, we have developed the MicroED method for the collection of electron diffraction data from 3D microcrystals and nanocrystals of radiation-sensitive biological material. In this approach, liquid solutions containing protein microcrystals are deposited on carbon-coated electron microscopy grids and are vitrified by plunging them into liquid ethane. MicroED data are collected for each selected crystal using cryo-electron microscopy, in which the crystal is diffracted using very few electrons as the stage is continuously rotated. This protocol gives advice on how to identify microcrystals by light microscopy or by negative-stain electron microscopy in samples obtained from standard protein crystallization experiments. The protocol also includes information about custom-designed equipment for controlling crystal rotation and software for recording experimental parameters in diffraction image metadata. Identifying microcrystals, preparing samples and setting up the microscope for diffraction data collection take approximately half an hour for each step. Screening microcrystals for quality diffraction takes roughly an hour, and the collection of a single data set is ∼10 min in duration. Complete data sets and resulting high-resolution structures can be obtained from a single crystal or by merging data from multiple crystals.
View Publication Page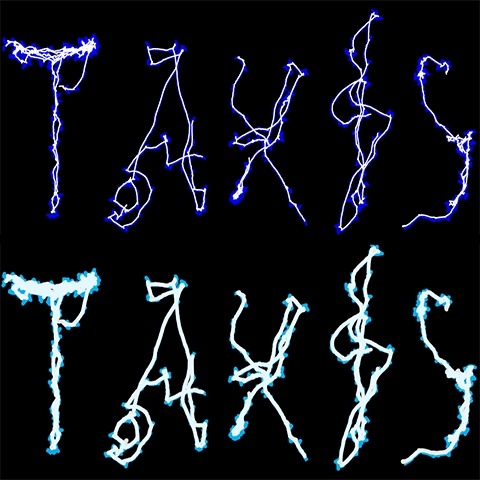 Behavioral strategies employed for chemotaxis have been described across phyla, but the sensorimotor basis of this phenomenon has seldom been studied in naturalistic contexts. Here, we examine how signals experienced during free olfactory behaviors are processed by first-order olfactory sensory neurons (OSNs) of the Drosophila larva. We find that OSNs can act as differentiators that transiently normalize stimulus intensity-a property potentially derived from a combination of integral feedback and feed-forward regulation of olfactory transduction. In olfactory virtual reality experiments, we report that high activity levels of the OSN suppress turning, whereas low activity levels facilitate turning. Using a generalized linear model, we explain how peripheral encoding of olfactory stimuli modulates the probability of switching from a run to a turn. Our work clarifies the link between computations carried out at the sensory periphery and action selection underlying navigation in odor gradients.
View Publication Page