node:field_floating_header_image | entity_field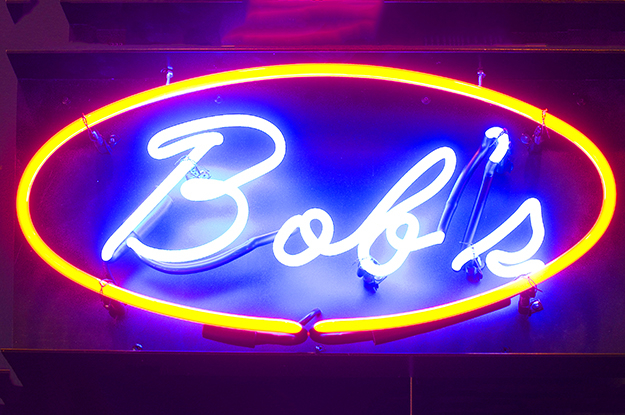 node:field_content_summary | entity_field
Named for former HHMI architect Robert McGhee, whose work was integral to Janelia's design, Bob's Pub is central to the campus's livelihood and collaborative culture.
node_body | node_body
Often referred to as "the heart of Janelia," Bob's Pub commonly serves as a backdrop for scientific discussions, impromptu conversations, and emerging collaborations. The pub takes its name from HHMI architect Robert McGhee, whose work was key to integrating Janelia's form and function. Strategically positioned on campus, Bob's brings Janelians to a central space where they can chat as friends, or work together as colleagues.
Throughout the day, scientists and staff filter in and out of the pub – some pass through for coffee or a quick meeting, while others claim a table and work for hours. Those looking for a break can find a game room on either side of Bob's (one has a pool table, the other a ping pong table) as well as a movie theater. In the evening, scientists and staff often bring their families to the pub – between Janelians and dinner guests, the pub serves about 1,000 meals every week.