node:body | entity_field
New labs join Janelia's 4D Cellular Physiology research program, to be led by Janelia Senior Group Leader Jennifer Lippincott-Schwartz
Today, HHMI's Janelia Research Campus announced the permanent head and first cohort of group leaders who will guide Janelia's newest research area, 4D Cellular Physiology (4DCP), which is slated to officially launch its 15-year research program in September. These lab heads -- with expertise in cell biology, neuroscience, physiology and imaging -- will shape Janelia's efforts to understand how cells build and maintain organs and organisms.
Janelia Senior Group Leader Jennifer Lippincott-Schwartz will head the 4DCP research area. Her research on the machinery inside cells has led to novel insights about the dynamics of cells and their organelles. Lippincott-Schwartz, who previously served as interim head of 4DCP, has been a senior group leader at Janelia since 2016.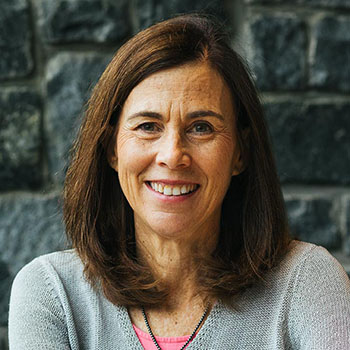 Two senior group leaders and six group leaders will play key roles in shaping the science and intellectual culture of the new research area. They will lead small research teams and collaborate with Janelia's current research scientists, tool builders, and experts in microscopy, computation and theory to bridge the fields of cell biology and physiology, and address one of biology's biggest questions: How do cells communicate with one another across scales to create and sustain organisms?
"The body is made up of trillions of cells and the challenge before us is to understand how its physiology functions at a cellular and molecular level," said Ron Vale, executive director of HHMI's Janelia Research Campus. "Some of our new group leaders will seek to understand how diverse cells come together to create the unique structures and functions of our different organs. Other new group leaders will tackle how the nervous system mediates long-range communication between organ systems, and between the body and brain. While everyone will have their own research direction, we hope to create a unique intellectual environment where scientists can think about the grand problems facing biology and collaborate in new ways to tackle them, not just within 4DCP but throughout Janelia. We have had a great year of recruiting new talent and I am excited to see how this new cohort will drive our science forward."
The new 4DCP senior group leaders are:
Misha Ahrens: A Janelia group leader since 2012, Ahrens will investigate the mechanisms of brain- and body-wide computation for the control of behavior and body physiology.
Meng Wang: Currently an HHMI Investigator at Baylor College of Medicine, Wang will focus on deciphering the mechanistic basis of organelle heterogeneity and physiological individuality.
The new 4DCP group leaders are:
Isabel Espinosa Medina: Currently a postdoc at Janelia, Espinosa Medina will study how the nervous system and the cells of organs, specifically the pancreas, interact during development.
Anoj Ilanges: Currently a graduate fellow at The Rockefeller University, Ilanges will investigate how the brain communicates with visceral organs in the body to provide important aspects of control during critical states such as infection.
Jiefu Li: Currently a postdoc at Stanford University, Li will focus on cell surface signaling in animal development and physiology.
Yin Liu: Currently a postdoc at Stanford University, Liu will research how the nervous system interacts with internal organs, specifically the lungs, to regulate organ and body physiology.
Allyson Sgro: Sgro started a joint appointment as a group leader in both Computation and Theory, as well as 4D Cellular Physiology, on June 1. Most recently an assistant professor of biomedical engineering at Boston University, Sgro's research focuses on how groups of cells integrate information to work together.
Shaohe Wang: Currently a postdoc at the National Institutes of Health, Wang will combine embryonic and reconstitution approaches to investigate how mammalian organs are built by cells and extracellular matrices.
Janelia will recruit seven additional group leaders for 4D Cellular Physiology, with the next round of applications in 4DCP launching in early Fall 2022.
Adding to its overall scientific mission, Janelia's established research areas of Mechanistic Cognitive Neuroscience, and Molecular Tools and Imaging also made two new hires this year, which are being announced today.
Hari Shroff: Chief of the National Institute of Biomedical Imaging and Bioengineering's Laboratory on High Resolution Optical Imaging, Shroff will start as a senior group leader in Molecular Tools and Imaging on August 15. Shroff develops novel imaging and computational tools for applications in biological research and was formerly a postdoc at Janelia.
Chie Satou: A postdoc at the Friedrich Miescher Institute for Biomedical Research, Satou will start as a group leader in Mechanistic Cognitive Neuroscience in 2023. Satou investigates how neuronal circuits in the fish brain perform cognitive computations.
addtoany-addtoany_button | block