filters_region_cap | custom
facetapi-Q2b17qCsTdECvJIqZJgYMaGsr8vANl1n | block
facetapi-W9JlIB1X0bjs93n1Alu3wHJQTTgDCBGe | block
facetapi-PV5lg7xuz68EAY8eakJzrcmwtdGEnxR0 | block
general_search_page-panel_pane_1 | views_panes
6 Janelia Publications
Showing 1-6 of 6 results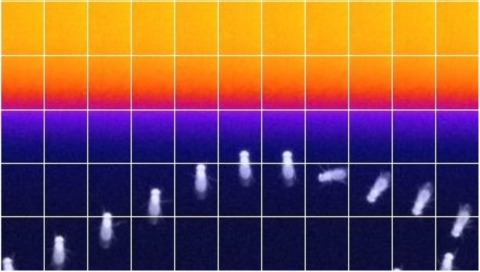 Animals discriminate stimuli, learn their predictive value and use this knowledge to modify their behavior. In Drosophila, the mushroom body (MB) plays a key role in these processes. Sensory stimuli are sparsely represented by ∼2000 Kenyon cells, which converge onto 34 output neurons (MBONs) of 21 types. We studied the role of MBONs in several associative learning tasks and in sleep regulation, revealing the extent to which information flow is segregated into distinct channels and suggesting possible roles for the multi-layered MBON network. We also show that optogenetic activation of MBONs can, depending on cell type, induce repulsion or attraction in flies. The behavioral effects of MBON perturbation are combinatorial, suggesting that the MBON ensemble collectively represents valence. We propose that local, stimulus-specific dopaminergic modulation selectively alters the balance within the MBON network for those stimuli. Our results suggest that valence encoded by the MBON ensemble biases memory-based action selection.
View Publication Page
Behavioral choices that ignore prior experience promote exploration and unpredictability but are seemingly at odds with the brain's tendency to use experience to optimize behavioral choice. Indeed, when faced with virtual competitors, primates resort to strategic counterprediction rather than to stochastic choice. Here, we show that rats also use history- and model-based strategies when faced with similar competitors but can switch to a "stochastic" mode when challenged with a competitor that they cannot defeat by counterprediction. In this mode, outcomes associated with an animal's actions are ignored, and normal engagement of anterior cingulate cortex (ACC) is suppressed. Using circuit perturbations in transgenic rats, we demonstrate that switching between strategic and stochastic behavioral modes is controlled by locus coeruleus input into ACC. Our findings suggest that, under conditions of uncertainty about environmental rules, changes in noradrenergic input alter ACC output and prevent erroneous beliefs from guiding decisions, thus enabling behavioral variation.
View Publication Page

The behavior of individuals determines the strength and outcome of ecological interactions, which drive population, community, and ecosystem organization. Bio-logging, such as telemetry and animal-borne imaging, provides essential individual viewpoints, tracks, and life histories, but requires capture of individuals and is often impractical to scale. Recent developments in automated image-based tracking offers opportunities to remotely quantify and understand individual behavior at scales and resolutions not previously possible, providing an essential supplement to other tracking methodologies in ecology. Automated image-based tracking should continue to advance the field of ecology by enabling better understanding of the linkages between individual and higher-level ecological processes, via high-throughput quantitative analysis of complex ecological patterns and processes across scales, including analysis of environmental drivers.
View Publication Page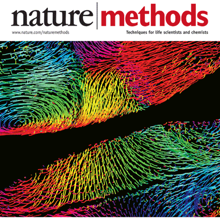 The comprehensive reconstruction of cell lineages in complex multicellular organisms is a central goal of developmental biology. We present an open-source computational framework for the segmentation and tracking of cell nuclei with high accuracy and speed. We demonstrate its (i) generality by reconstructing cell lineages in four-dimensional, terabyte-sized image data sets of fruit fly, zebrafish and mouse embryos acquired with three types of fluorescence microscopes, (ii) scalability by analyzing advanced stages of development with up to 20,000 cells per time point at 26,000 cells min(-1) on a single computer workstation and (iii) ease of use by adjusting only two parameters across all data sets and providing visualization and editing tools for efficient data curation. Our approach achieves on average 97.0% linkage accuracy across all species and imaging modalities. Using our system, we performed the first cell lineage reconstruction of early Drosophila melanogaster nervous system development, revealing neuroblast dynamics throughout an entire embryo.
View Publication Page
A general method to recognize and track unmarked animals within a population will enable new studies of social behavior and individuality.
View Publication Page
Hb9 is a homeodomain-containing transcription factor that acts in combination with Nkx6, Lim3, and Tail-up (Islet) to guide the stereotyped differentiation, connectivity, and function of a subset of neurons in Drosophila. The role of Hb9 in directing neuronal differentiation is well documented, but the lineage of Hb9(+) neurons is only partly characterized, its regulation is poorly understood, and most of the downstream genes through which it acts remain at large. Here, we complete the lineage tracing of all embryonic Hb9(+) neurons (to eight neuronal lineages) and provide evidence that hb9, lim3, and tail-up are coordinately regulated by a common set of upstream factors. Through the parallel use of micro-array gene expression profiling and the Dam-ID method, we searched for Hb9-regulated genes, uncovering transcription factors as the most over-represented class of genes regulated by Hb9 (and Nkx6) in the CNS. By a nearly ten-to-one ratio, Hb9 represses rather than activates transcription factors, highlighting transcriptional repression of other transcription factors as a core mechanism by which Hb9 governs neuronal determination. From the small set of genes activated by Hb9, we characterized the expression and function of two - fd59a/foxd, which encodes a transcription factor, and Nitric oxide synthase. Under standard lab conditions, both genes are dispensable for Drosophila development, but Nos appears to inhibit hyper-active behavior and fd59a appears to act in octopaminergic neurons to control egg-laying behavior. Together our data clarify the mechanisms through which Hb9 governs neuronal specification and differentiation and provide an initial characterization of the expression and function of Nos and fd59a in the Drosophila CNS.
View Publication Page