general_search_page-panel_pane_1 | views_panes
13 Janelia Publications
Showing 11-13 of 13 results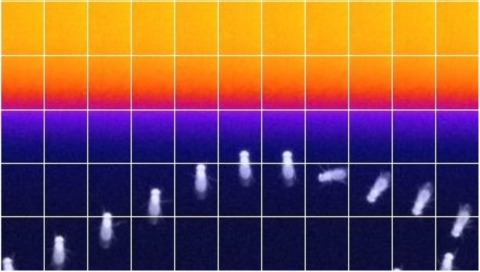 Animals discriminate stimuli, learn their predictive value and use this knowledge to modify their behavior. In Drosophila, the mushroom body (MB) plays a key role in these processes. Sensory stimuli are sparsely represented by ∼2000 Kenyon cells, which converge onto 34 output neurons (MBONs) of 21 types. We studied the role of MBONs in several associative learning tasks and in sleep regulation, revealing the extent to which information flow is segregated into distinct channels and suggesting possible roles for the multi-layered MBON network. We also show that optogenetic activation of MBONs can, depending on cell type, induce repulsion or attraction in flies. The behavioral effects of MBON perturbation are combinatorial, suggesting that the MBON ensemble collectively represents valence. We propose that local, stimulus-specific dopaminergic modulation selectively alters the balance within the MBON network for those stimuli. Our results suggest that valence encoded by the MBON ensemble biases memory-based action selection.
View Publication Page
08/01/13
|
Addiction.
Current Opinion in Neurobiology
. 2013 Aug;23(4):
463-6
. doi: 10.1016/j.conb.2013.07.003
Drug addiction and obesity share the core feature that those afflicted by the disorders express a desire to limit drug or food consumption yet persist despite negative consequences. Emerging evidence suggests that the compulsivity that defines these disorders may arise, to some degree at least, from common underlying neurobiological mechanisms. In particular, both disorders are associated with diminished striatal dopamine D2 receptor (D2R) availability, likely reflecting their decreased maturation and surface expression. In striatum, D2Rs are expressed by approximately half of the principal medium spiny projection neurons (MSNs), the striatopallidal neurons of the so-called 'indirect' pathway. D2Rs are also expressed presynaptically on dopamine terminals and on cholinergic interneurons. This heterogeneity of D2R expression has hindered attempts, largely using traditional pharmacological approaches, to understand their contribution to compulsive drug or food intake. The emergence of genetic technologies to target discrete populations of neurons, coupled to optogenetic and chemicogenetic tools to manipulate their activity, have provided a means to dissect striatopallidal and cholinergic contributions to compulsivity. Here, we review recent evidence supporting an important role for striatal D2R signaling in compulsive drug use and food intake. We pay particular attention to striatopallidal projection neurons and their role in compulsive responding for food and drugs. Finally, we identify opportunities for future obesity research using known mechanisms of addiction as a heuristic, and leveraging new tools to manipulate activity of specific populations of striatal neurons to understand their contributions to addiction and obesity.
View Publication Page
The brain's reward systems reinforce behaviors required for species survival, including sex, food consumption, and social interaction. Drugs of abuse co-opt these neural pathways, which can lead to addiction. Here, we used Drosophila melanogaster to investigate the relationship between natural and drug rewards. In males, mating increased, whereas sexual deprivation reduced, neuropeptide F (NPF) levels. Activation or inhibition of the NPF system in turn reduced or enhanced ethanol preference. These results thus link sexual experience, NPF system activity, and ethanol consumption. Artificial activation of NPF neurons was in itself rewarding and precluded the ability of ethanol to act as a reward. We propose that activity of the NPF-NPF receptor axis represents the state of the fly reward system and modifies behavior accordingly.
View Publication Page