filters_region_cap | custom
facetapi-Q2b17qCsTdECvJIqZJgYMaGsr8vANl1n | block
facetapi-PV5lg7xuz68EAY8eakJzrcmwtdGEnxR0 | block
general_search_page-panel_pane_1 | views_panes
2 Janelia Publications
Showing 1-2 of 2 results
The Importance Weighted Auto Encoder (IWAE) objective has been shown to improve the training of generative models over the standard Variational Auto Encoder (VAE) objective. Here, we derive importance weighted extensions to Adversarial Variational Bayes (AVB) and Adversarial Autoencoder (AAE). These latent variable models use implicitly defined inference networks whose approximate posterior density qφ(z|x) cannot be directly evaluated, an essential ingredient for importance weighting. We show improved training and inference in latent variable models with our adversarially trained importance weighting method, and derive new theoretical connections between adversarial generative model training criteria and marginal likelihood based methods. We apply these methods to the important problem of inferring spiking neural activity from calcium imaging data, a challenging posterior inference problem in neuroscience, and show that posterior samples from the adversarial methods outperform factorized posteriors used in VAEs.
View Publication Page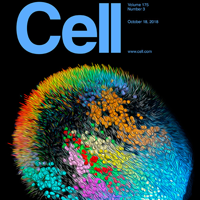 The mouse embryo has long been central to the study of mammalian development; however, elucidating the cell behaviors governing gastrulation and the formation of tissues and organs remains a fundamental challenge. A major obstacle is the lack of live imaging and image analysis technologies capable of systematically following cellular dynamics across the developing embryo. We developed a light-sheet microscope that adapts itself to the dramatic changes in size, shape, and optical properties of the post-implantation mouse embryo and captures its development from gastrulation to early organogenesis at the cellular level. We furthermore developed a computational framework for reconstructing long-term cell tracks, cell divisions, dynamic fate maps, and maps of tissue morphogenesis across the entire embryo. By jointly analyzing cellular dynamics in multiple embryos registered in space and time, we built a dynamic atlas of post-implantation mouse development that, together with our microscopy and computational methods, is provided as a resource.
View Publication Page