node_title | node_title
Science Careers at Janelia
node_body | node_body
It's well-known that the number of PhD scientists aspiring to do cutting-edge research far exceeds the number of available academic faculty or lab head positions. Fortunately, the sciences offer alternative careers, through positions at journals, granting agencies, biotech and pharmaceutical companies, nonprofits, and other outlets.
But what if you love working at the bench? If you're looking for a hands-on basic research opportunity in a high-impact environment, Janelia may be the place for you. We have roles for dedicated scientists at many career levels, whether it's leading a lab, working independently, or being a part of our labs or our project teams.
No matter what the position, each Janelia scientist pursues fundamental questions with unparalleled resources and no teaching or fundraising responsibility.
In addition to our independent research positions (Fellows, Group Leaders, and Principal Scientists) and mentored training positions (Students and Postdocs), we offer a place to pursue a career as a bench scientist in one of our labs, project teams, or support teams. We employ full-time, active scientists earning good wages at a wide range of career stages, from Research Technicians to Senior Scientists. These scientists are central to our success. Their contributions are recognized and appreciated, and their jobs are not dependent on fluctuations in federal grant support.
Explore this page to learn how some of these career scientists make key contributions to transformative research at Janelia.
Project and Program Scientists
Project and program scientists lead collaborative projects and make significant, creative contributions to the team's scientific goals. Working closely with steering committee members, these scientists help determine research goals and generate recommendations for improving protocols, tools, and/or assays. They lead large groups to accomplish team science at scale.
Research Technicians
Research technicians have a bachelor's or master's degree and provide invaluable support for labs, support teams, and project teams.
Support Teams
Support teams partner with labs to provide everything from custom-made tools to gene sequencing. Support teams include talented scientists, software engineers, mechanical engineers, and other core staff.
Mentored Positions
These scientists are in training and work to advance a particular research program or project. They support the work of Janelia labs and project teams, making significant contributions to our science. Our mentored positions include Postdoctoral Associates, Research Specialists, and Research Scientists.
Senior Scientists
Senior Scientists work in the labs of our Group Leaders and Project Teams. They work on projects of their own design, based on their group's overall research program. Some scientists spend many years in this position, some go on to lead their own labs, and some have previously done so.
janelia7_blocks-janelia7_block_right_hand_rail | block
Jonathan Marvin, Senior Scientist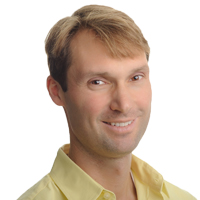 "The most remarkable thing about Janelia is that everyone here (on the scientific, operational, and administrative fronts) understands the big picture: we get science done. My role as a Senior Scientist is to use my nearly 20 years of experience to operate as independently and as efficiently as possible. Having support means that I don't have to sweat the small stuff, like ordering reagents or preparing media. I can get the results of my work into the hands of people doing cutting-edge neuroscience long before we even submit our results for publication."