node_title | node_title
node_body | node_body
Janelia is a highly collaborative setting where biologists routinely work alongside computer scientists, engineers, physicists, and chemists. This enables undergraduate scholars to benefit from an unparalleled interdisciplinary experience. Since the program began in 2007, more than 100 students have participated in the program and 10 have gone on to join the Janelia Joint Graduate Program

Research Program
Previous scholars have worked on a range of projects in Janelia labs, including identifying the neurons that control feeding behavior in fruit flies, designing better labeling molecules for use with sophisticated microscopy, recording salamander retinal ganglion cell output to learn about motion tracking, and developing computer programs for automated image analysis.
Janelia undergraduate scholars have the opportunity to investigate important research questions using state-of-the-art technologies such as:
in vitro and in vivo single molecule imaging
video-based tools for quantitative analysis
cryo-electron microscopy
computational modeling
optogenetics
2017 Program
The 2017 program will run from May to August. Students are required to spend a full 10 weeks at Janelia, but we are flexible on the specific start and end dates to accommodate differing academic calendars at universities.
International Students
International students are eligible and visas will be supported.
Accommodations and Support
All Janelia undergraduate scholars live together on campus. All living expenses including housing, food, and travel to and from Janelia are covered by the program. Students also receive a stipend of $5,000 for the 10-week period.
janelia7_blocks-janelia7_tertiary_menu | block
janelia7_blocks-janelia7_block_right_hand_rail | block
Kris Cao, Former Undergraduate Scholar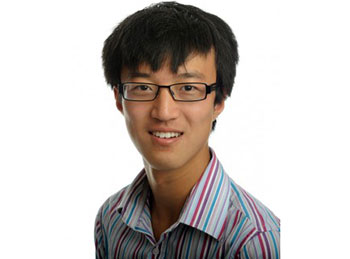 "Despite not having a biological background, I quickly felt at home at Janelia, and I was able to participate fully in Janelian life, from lunchtime journal clubs to seminars to lab meetings."