node_title | node_title
node_body | node_body
2017 Undergraduate Scholars Program Applications
We are currently not accepting applications. The application system will reopen in fall 2017.
Applicant Eligibility
Eligible applicants have at least one independent research experience that is not part of a course.
Current undergraduate students or post-baccalaureate students who have not yet committed to a PhD program are eligible to apply.
Students should have programming experience in at least one of the following languages: Python, MATLAB, and/or C++. Other languages may also be suitable.
Application Materials
All applicants submit the following materials:
statement of rationale for applying to the Janelia Undergraduate Scholars program
statement of career goals
description of prior independent research (not research as part of a course or a lab)
identification of Janelia scientists with whom you would like to work and why
list of completed science and math courses or an unofficial college transcript
list of honors, awards, and publications
the names of two references who will submit a letter of recommendation. The strongest letters come from research supervisors who can speak to your ability to conduct independent research, not course instructors. Both letters of reference must be received before the full application can be submitted. Start your application and contact your references well in advance of the deadline. Do not wait until the last minute.
Evaluation and Selection Process
The most competitive students are those who have had significant independent research experience and have contributed intellectually to their research projects. Applicants are evaluated on the basis of their recommendation letters and descriptions of previous research, as well as their statement of how they will contribute to a Janelia lab. The top 10 percent of applicants are invited to interview by video. During that interview, students will present their previous research and discuss which labs at Janelia are of interest and why. Interviews are conducted in late February.
janelia7_blocks-janelia7_tertiary_menu | block
janelia7_blocks-janelia7_block_right_hand_rail | block
Biafra Ahanonu, Former Undergraduate Scholar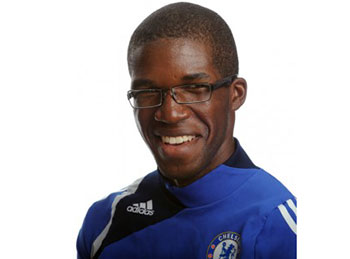 "Spending a summer at Janelia has been quite amazing. The people here have been incredibly helpful, from the group leaders to postdocs, grad student and others – the number of times I ran into someone by accident and came away with a new solution to a problem are too many to count."
SaveSave